Registration for the 2024 MEP Innovation Conference is Open!
Sep 11, 2023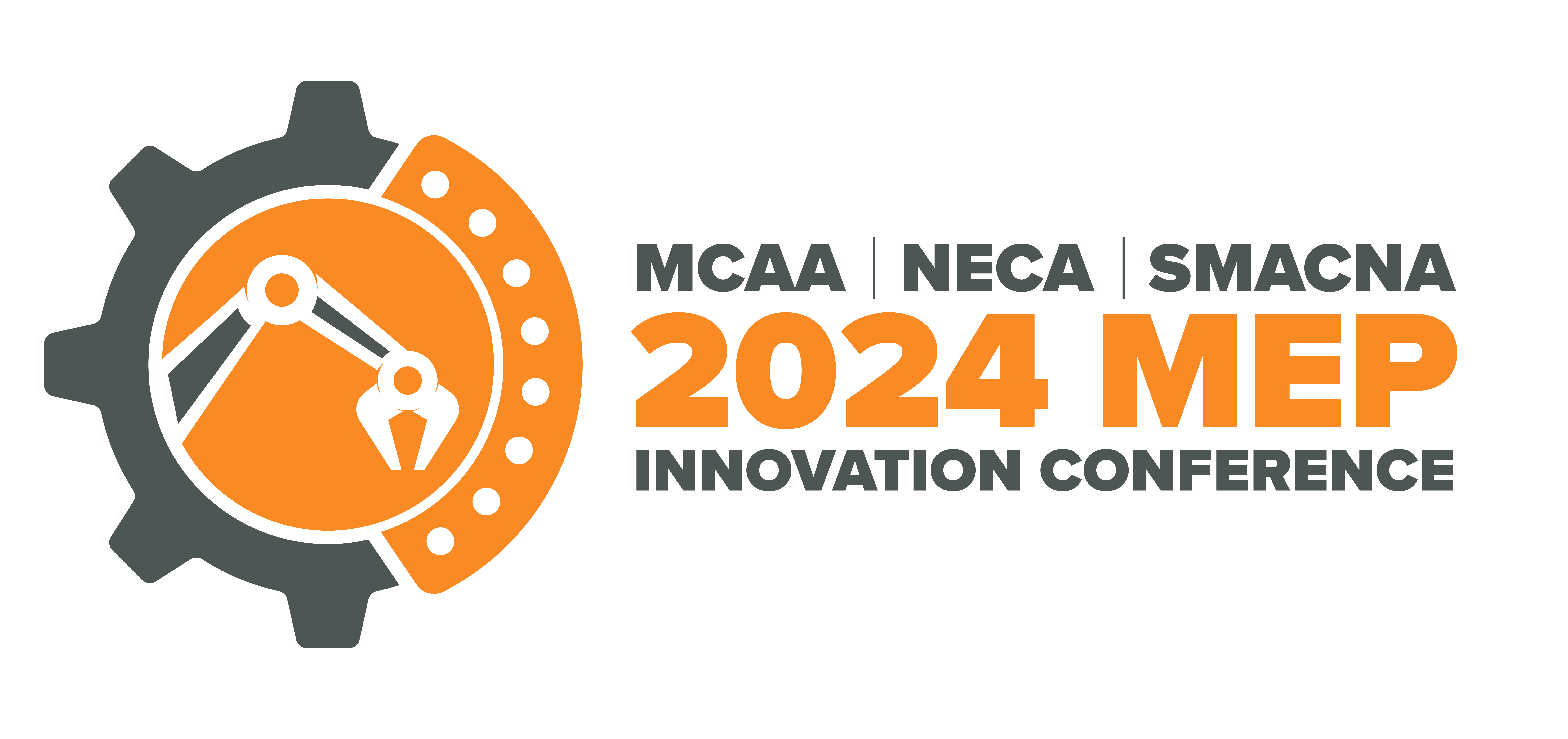 NECA is partnering with SMACNA and MCAA again to host the 2024 MEP Innovation Conference, January 29-31, 2024, in Orlando, FL.
Immerse yourself in educational sessions, collaborative roundtable discussions, and hands-on exhibitor demonstrations that spotlight cutting-edge technologies that can improve contractor productivity and profitability. This is also your chance to network and is a must-attend event for principals, senior management, middle management, safety & health professionals, project managers, technicians, estimators, supervisors, students, faculty and local executives.

The MEP Innovation Conference offers sessions for all levels of experience, open to all members of NECA, MCAA, SMACNA, and their union counterparts. Join us for an unparalleled experience at the forefront of technology and innovation in the mechanical, electrical, plumbing, service, and sheet metal contracting industries.

Contractors from all three trade associations will lead the sessions geared toward operations, project management and more. These case studies will inform participants how new and innovative software, tools, and technology are changing the industry and positively impacting contractors of all sizes.

Innovation has become a key component across all trades. The MEP Innovation Conference encourages collaboration among the different trades to recognize the common problems and develop solutions where contractors reach the common goal together.


Get $200 off your registration with promo code N3CAV!PM3P
Hurry, this code expires on November 1, 2023!

Register now at mepconference.org.