NECA Gives Back Supports Austin-Area Schools
Oct 13, 2022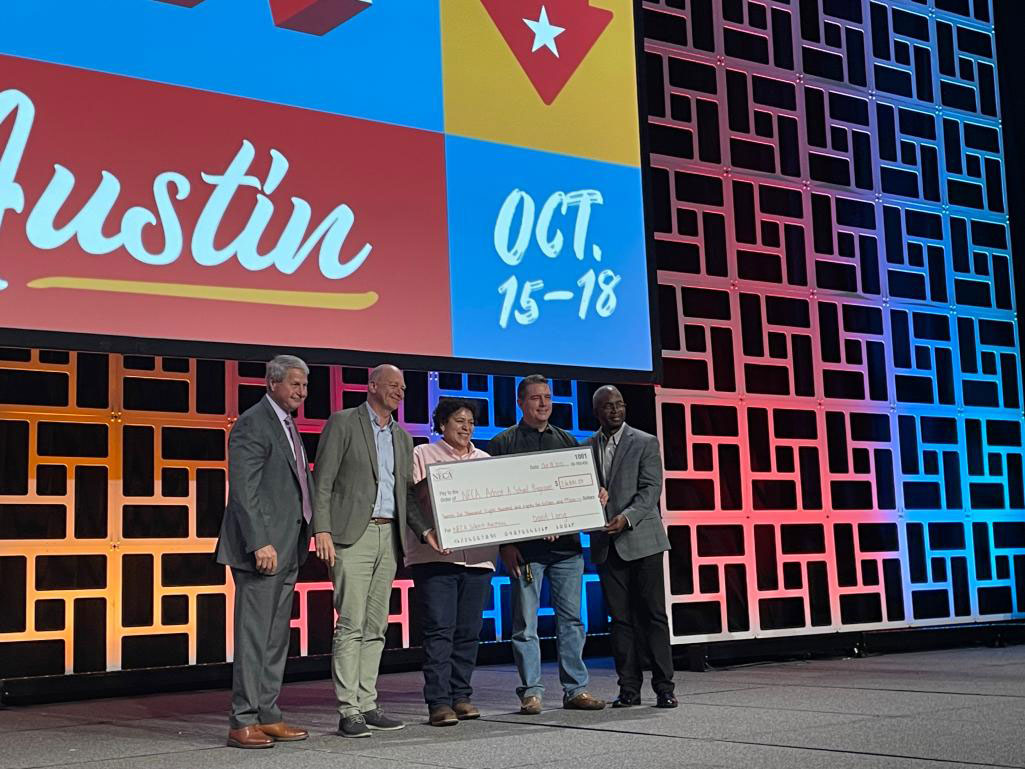 It's never too early to give kids a jump start into the electrical industry. This year, NECA and Premier Partner 3M are participating in the Adopt-A-School program as part of NECA Gives Back. Joined by vendors and local contractors, students attending Navarro Early College High School and Travis Early College High School in Austin, Texas, will receive support applied technical education programs as well as experiential training from local chapters.
The idea was put into place by Ron Bailey, NECA's vice president of industry development, who noticed an opportunity to educate students about skilled trade options before they join the workforce.
"Our goal has been to create awareness for disadvantaged students…and we're looking forward to expanding the program forward with each chapter," Bailey said.
By forging relationships between schools and local electrical professionals, students will gain exposure to the trades and the industry will benefit from a revitalized and diversified talent pool in the coming years.
"It also gives the community a connection to our industry…and can benefit the school as a whole and open up that network to the community," said Alana Hyman, director of industry development at NECA.
Creating opportunities for disadvantaged groups has always been crucial to the goals of the diversity, equity, and inclusion team at NECA, Bailey said.
"There hasn't been a precursor to this…but we want to get in front of changing dynamics in the industry and make sure we're creating awareness for kids in different demographics who wouldn't be familiar with what is required to be an electrician or what the profession is all about," he said.
And this kind of school involvement is coming at the perfect time to counter the waning talent pool of recent years.
"When we look at how many people are retiring, we want to come up with an offset to train and prepare people to step in the shoes of those we're losing," Bailey said.
NECA's Adopt-A-School support will come in many different forms, with the convention serving as the location where 500 bags of school supplies were stuffed and presented to the two schools. Additionally, a silent auction was set up in the lobby and included items such as sports memorabilia, jewelry, framed art, electric bikes, trips, wine, liquor and more.
Attendees placed their bids over the course of the convention, with the option to donate to the schools without bidding. The total amount of money raised will contribute to the adopted schools and was announced and presented to representatives of the schools on Tuesday afternoon of the General Session. Chapter involvement will range from field trips to job sites to presentations about different aspects of the electrical trades and donations of tools and equipment.
In a world of abundant options for students looking to get ahead through college prep, this is just the first step in developing students' engagement with the electrical trades.
"Any investment in kids is beneficial to everyone", said Melissa West, NECA's Executive Director of Field Service and Strategic Leadership Initiatives.
Looking toward the future, more robust opportunities for skilled trades education is NECA's goal. "By creating these connections and establishing these relationships, we hope to show that value for both sides," West said.