NECA Names Mark Kawolsky as Field Representative, Midwestern Region
Sep 14, 2022
NECA announced it has named Mark Kawolsky as Field Representative, Midwestern Region, effective October 24.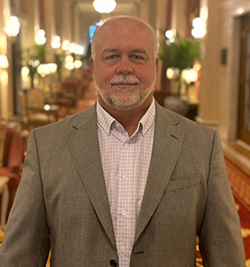 Kawolsky has been the Chapter Manager of the Central Illinois Chapter, NECA, for 25 years. He also has served as administrator for the local JATC; Chairman of the South Central Illinois Regional Agreement; served on the Decatur pension steering committee, delinquency committee, merger committee, cost containment committee, and member of the Board of Directors of the funds for 14 years; and Chairman of the Decatur Health Care fund from 2013 to present.
During Kawolsky's involvement with the NECA/IBEW campus, the NECA Chapter, IBEW Local Union, and JATC purchased adjacent properties and built brand-new facilities. Kawolsky has reached all-time high membership for the Chapter. Kawolsky has led their LMCC to be involved in community projects and recruitment efforts for apprentices and organizing, maintaining over 90% market share for the jurisdiction. Kawolsky has also served as management member of the Council on Industrial Relations (CIR).
After Kawolsky obtained a Bachelor degree in Business Management, he worked as a human resource director before joining the NECA team.