NECA Names Jill Clark as Field Representative, Midwestern Region
Aug 17, 2022
NECA announced it has named Jill Clark as Field Representative, Midwestern Region, effective August 22.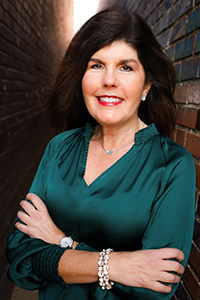 Clark has served as Assistant Executive Director for the St. Louis Chapter, NECA, for over 25 years. She handled labor relations and contract negotiations in two divisions and worked as a trustee on multiemployer health and welfare, pension, and income security boards. Clark has over ten years of experience with the NECA/IBEW JATC, having served as Training Director for the Local 350 IBEW/St. Louis Chapter, NECA, Joint Apprenticeship Program. She was also a trustee on the Local 257 IBEW/St. Louis Chapter, NECA, Joint Apprenticeship Committee. For the St. Louis Chapter, Clark served as the Management Development Coordinator, enhancing the Chapter's education curriculum, and the Social Media Coordinator, successfully marketing the Chapter's members.

Clark has a Juris Doctorate from Saint Louis University School of Law with certification in labor and employment law. She is a member of both the Missouri and Illinois Bar Associations.