NECA Names Ted Uppole as Field Representative, Western Region
Jul 21, 2022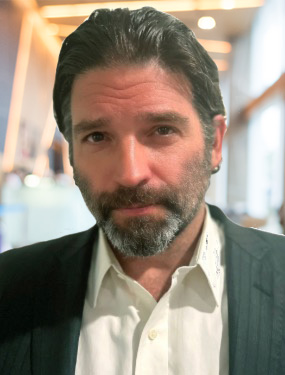 NECA announced it has named Ted Uppole as Field Representative, Western Region, effective August 1. Uppole will work with the NECA California Central Coast, East Central California, Hawaii, Kern County, Los Angeles, Orange County, San Diego, Southern Nevada, Southern Sierras, and Western Line Constructors Chapter
Uppole enters this position with decades of industry experience in the electrical construction industry. He accepted his first position in 1992 with NECA contractor Commercial Power Inc. in La Plata, Maryland. He was accepted into the Citadel in 1994, where he additionally worked with Senator Paul Sarbanes (D-Md.) and continued his endeavors with Commercial Power Inc.
Uppole has worked with the Central Indiana Chapter, serving as Chapter Assistant under Larry Van Tries until his retirement. Since 2016, he has served the chapter as Chapter Manager before assuming increased responsibilities as Executive Manager.
Uppole has dedicated his efforts to ensure a positive NECA member experience both within the Chapter and at National events. His achievements include making improvements to the Chapter education experience, launching an app to track training and automate apprentice reports, growing the Student Chapter program, improving labor relations, and securing and strengthening the local pension and health plans.
"Working on the front lines every day to serve our membership, Ted Uppole has been an extraordinary leader for our industry," said NECA CEO David Long. "His wealth of industry knowledge and accomplishments in Chapter growth make him an exceptionally qualified figure to serve on the Field Service team. We are excited to see Ted advance our industry forward with our members, Chapters, and IBEW colleagues as he joins us in the Western Region."