NECA Names David Woodard as Regional Director, District 5
Jun 23, 2022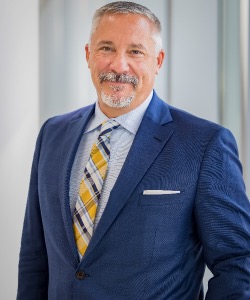 NECA is pleased to announce that it has named David Woodard as Regional Director for District 5. Woodard will work with all NECA chapters and outside line chapters based in Kansas, Oklahoma, Arkansas, New Mexico, Arizona, and Texas.
Woodard comes into this position with over 36 years of industry experience. He is a graduate of the inside wireman apprenticeship program, having spent 14 years with Boeing in electrical maintenance and support. Woodard joined NECA in 2005 as Executive Director for the Kansas Chapter, working in labor and management relations, contract negotiations, and conflict resolution. Since 2013, he previously served as a Field Representative for the NECA Midwestern Region, servicing the St. Louis, Kansas City, Iowa, Dakotas, Nebraska, Quad Cities, American Line, and Missouri Line Chapters.
Woodard serves as a fiduciary to nine different Taft-Hartley benefit funds, and he served as Trustee Chairman on health and welfare funds and pension plans.
"David Woodard is a committed supporter of NECA and our industry, and I am thankful for his decisive leadership as an advocate to electrical contractors," NECA CEO David Long said. "He is eminently qualified to collaborate with NECA contractors and chapters and our colleagues in the IBEW. This is an exciting moment to see David return to the District where he previously served as Chapter Manager."