2020 National Award Winners: Shane Snyder Honored With Comstock Award
Oct 8, 2020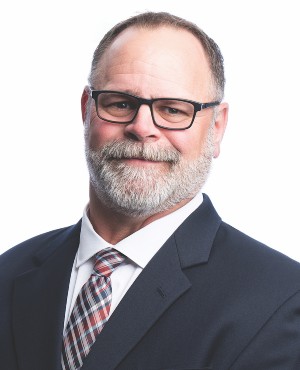 The National Electrical Contractors Association has named Shane Snyder, Cannon & Wendt Electric Company, Phoenix, Arizona, the recipient of the 2020 Comstock Award. Snyder was honored on Thursday, October 8, 2020, during NECA 2020 LIVE, the virtual convention and trade show.
Established in memory of L.K. Comstock, the Comstock Award is NECA's highest honor recognizing contributions in the complex field of labor relations.
Today, Snyder serves as President of Cannon & Wendy Electric Company in Phoenix. He started at the company as an Intermediate Jouurneyman Wireman and worked his way up the ladder until he became Executive Vice President, then President. He has been active with NECA for much of his career, having served on the Apprenticeship Committee, the Political Leadership Committee, and as Governor of NECA's Arizona Chapter.
Since 2003, Snyder has served on the Labor Relations/Labor Management Committee of the Arizona Chapter, and has been chair of the committee since 2016. In 2018, he led NECA member companies in one of the shortest and most successful negotiations in decades. In just six hours, a full agreement was successfully negotiated and agreed upon with IBEW Local 640. Additionally, in 2019, Snyder was appointed to serve on the Council on Industrial Relations.
For more on NECA's National Awards, visit www.necanet.org/about-us/awards.