2020 National Award Winners: Joseph H. Bodio Honored With Coggeshall Award
Oct 8, 2020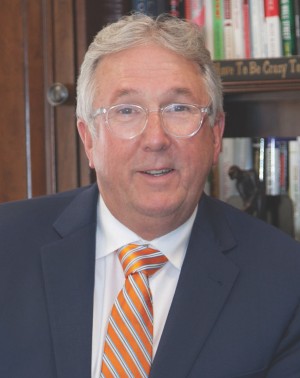 The National Electrical Contractors Association has named Joseph H. Bodio, LAN-TEL Communications, Norwood, Mass., the recipient of the 2020 Coggeshall Award. Bodio was honored on Thursday, October 8, 2020, during NECA 2020 LIVE, the virtual convention and trade show.
Named for Allan Coggeshall, this award recognizes a NECA contractor who has made an outstanding contribution to the progress of the industry in the technical and training service field.
Bodio is President, CEO, and Founder of LAN-TEL Communications, a contractor specializing in structured cabling, security, and technology. It has become one of the most respected such firms in New England, and Bodio has pushed for the updating and strengthening of Massachusetts' electrical and system licensing laws to adapt to integration and include communications systems.
He has previously served as President and Governor of NECA, Greater Boston Chapter, and today serves as its Director. He was one of the founding members of the Chapter's Telecom Division, and has served on the Joint Conference Committee, as a Trustee, and as an active member of the Telecom Training Subcommittee. He was instrumental in the growth and improvement of Boston's premier Telecom Apprenticeship Program, which has created some of the best-trained and prepared telecommunications apprentices and journeymen in the country.
For more on NECA's National Awards, visit www.necanet.org/about-us/awards.