Todd A. Mikec Elected District 2 Vice President of National Electrical Contractors Association
Oct 7, 2020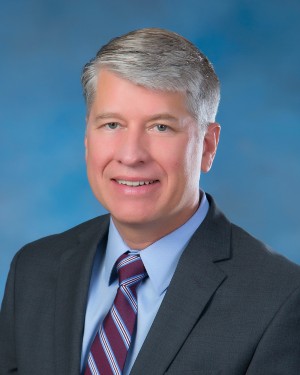 During a meeting of the NECA Board of Governors on Monday, October 5, Todd A. Mikec, CEO, Lighthouse Electric Company, Inc., was elected as NECA District 2 Vice President for a two-year term commencing January 1, 2021.
Mikec began his electrical apprenticeship in Pittsburgh in 1980 and became a journeyman wireman in 1985. He became President of Lighthouse Electric in 2001 and added the role of CEO in 2013. In 2019, he promoted Anton Mikec to the role of President and maintained the CEO position, ensuring continuing leadership at the company.
COMPANY INFORMATION
Lighthouse Electric Company was formed in 1984 by Anthony Mikec and his three sons, Mark, Neil and Todd. Since its inception, the company has enjoyed steady growth and has become one of the largest and most technologically advanced electrical construction firms in the Pittsburgh region. It was chosen to build some of the most iconic projects in and around Pittsburgh. Its core markets include mission critical data centers, healthcare, industrial, commercial and higher education. The company works in several states, including Pennsylvania, Ohio, West Virginia and Virginia. Annual revenue tops $150 million.
INVOLVEMENT WITH NECA
Mikec has always been an advocate of continual learning, which has included taking most of the programs NECA offers. Lighthouse Electric Company became a member of the Western Pennsylvania Chapter in 2001. Mikec became the chapter's president in 2011 and governor in 2016, and he has been a board member since 2005. Locally, he is a management trustee for pension, insurance and trust funds and a member of the local LMCC and was formerly on the Apprenticeship and Scholarship Committee. At the national level, he serves on the Political Leadership Council and ELECTRI Council. Formerly, he served on the Future Leaders Task Force and the Management Development Committee. He was installed as a Fellow in the Academy of Electrical Contracting in 2014.
INDUSTRY OBSERVATIONS
The use of technology has greatly changed everything contractors do, from estimating to project delivery. BIM, Bluebeam, total station, iPads and iPhones are common tools on projects today. They make it possible to meet the ever-increasing delivery speed of projects by aiding in preplanning and prefabrication efforts.
AWAY FROM THE OFFICE
Mikec has been married to his wife, Gretchen, since 1985. They have three children, Jennifer, Adelaide and Christopher, who they enjoy spending time with. He also likes gardening, hunting, skiing, and golfing in his free time.