Scott Bringmann Elected District 6 Vice President of National Electrical Contractors Association
Oct 7, 2020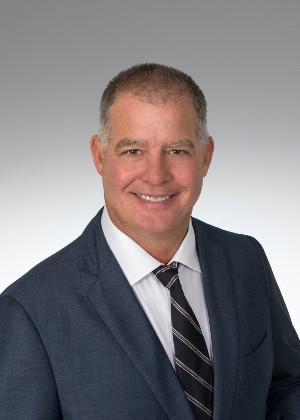 During a meeting of the NECA Board of Governors on Monday, October 5, Scott Bringmann, Director, Alcan Electrical & Engineering, Inc., was elected as NECA District 6 Vice President for a two-year term commencing January 1, 2021.
Bringmann was an apprentice in the early 1980s and eventually worked as an estimator and project manager for Alcan Electric. He became president/CEO in 2001 and recently transitioned into a director's role.
COMPANY INFORMATION
Alcan Electrical & Engineering, Inc. was founded in 1972 by Bringmann's father, George Bringmann, a past Vice President. Alcan is now a third-generation company with over 100 employees and is the largest Alaskan- owned electrical contractor in the state. It provides commercial, industrial, institutional and design/build services throughout Alaska and has offices in Anchorage, Fairbanks and Juneau. Alcan Electric also has a systems division, AlcanTel, specializing in telecommunications, security and access controls systems. The company's annual revenues are $30-$35 million.
INVOLVEMENT WITH NECA
Bringmann began attending NECA chapter meetings in 1992 due to his father's involvement. The company has been a NECA member for more than 45 years. He has been on the Alaska Chapter's board of directors since 2001 and served as its president and governor. He was an Alaska Joint Electrical Training Trustee from 1993-2003 and has been an Alaska Electrical Pension Trustee since 2001, as well as an AGC of Alaska lifetime board member. Additionally, he is an active member of NECA's Political Leadership and served on the Council on Industrial Relations. He was installed as a Fellow in the Academy of Electrical Contracting in 2009.
INDUSTRY OBSERVATIONS
Changes in the industry he has observed include technology and productivity increases. He said being a part of the solution and a voice for contractors is important. He added it is important to take advantage of the educational and networking opportunities that NECA offers at the local and national levels.
AWAY FROM THE OFFICE
Bringmann and his wife, Diane, have four grown children. He enjoys golfing and traveling with Diane.