Installing and Managing Precision Robotics for Advanced Manufacturing
Feb 6, 2020
Electrical contractors train and provide safety-focused, highly-skilled electricians who plan, install and operate precision robotics for advanced manufacturing. The General Motors Assembly Plant in Arlington, Texas requires precision robotics. Their massive expansion with robotics is made possible by the design, build and maintenance provided by NECA member contractor PayneCrest.

Watch video of GMs Motor Assembly plant in Arlington:
For more than 60 years, PayneCrest has been serving the automotive assembly industry and the GM Assembly Plant in Arlington is one of their largest auto plants. Employing more than 4,300 workers, their assembly line produces 1,200 vehicles per day. To meet the growing demand for SUVs, the advanced robotics being used to produce 2021 Chevy Suburban, Tahoe, GMC Yukon and Cadillac Escalade models were installed and maintained by PayneCrest. Additional reading about PayneCrest and the work they are doing at GM-Arlington »

Watch video of precision robotics applied to construction manufacturing (pre-fab):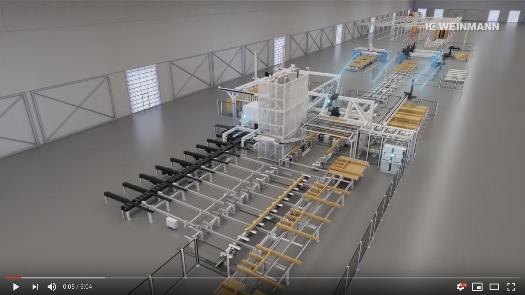 The construction industry is quickly transitioning and making applications of precision robotics in prefabrication and industrial manufacturing as well. Beginning with beam processing and utilizing automated material handling, robotic module assembly and automated framing provides flawless sheeting, cutting, insulation and finishing for interior and exterior walls for framing residential and commercial buildings. ECs are hiring, training and equipping the most talented workforce ever in order to meet the growing need for high-tech manufacturing across the construction industry and beyond.
---
NECA Technology – the Project for Applied and Disruptive Technology
, explores the world of technology and keeps members informed of what's happening today, and of what will be launched in the not-too-distant future. Dr. Joey Shorter has an extensive background in education and experience in translating the work of academics into understandable, practical ideas.