NECA Names Lonnie Cumpton As Director Of Construction Manufacturing And Prefabrication
Feb 5, 2020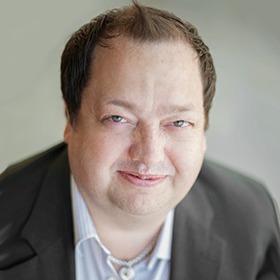 The National Electrical Contractors Association (NECA) is pleased to announce the appointment of Lonnie Cumpton to the position of Director, Construction Manufacturing and Prefabrication. He will work with NECA members of all sizes and in all markets. Cumpton will help contractors develop manufacturing and prefabrication processes and bring value to NECA's customer base by maximizing offsite construction, ultimately increasing productivity and minimizing waste on NECA jobsites.
With the increasing adoption of offsite construction and owner-required lean mandates in contracts, NECA will continue to evolve to help our members stay ahead of the rapid pace of change required by end-users in America. Cumpton has extensive experience in standardizing workflows on the jobsite and the ability to help optimize offsite construction at all levels.
David Long, Chief Executive Officer of NECA, said, "Lonnie has a wide range of experience in construction technologies, strategies and implementation. He holds multiple certifications in product design/development, marketing, architecture, project management, and storyboarding. He brings a great deal of Virtual Design Construction (VDC) workflow expertise that will continue to provide value to our contractor's customer base. I know he will help improve communication with other project stakeholders and help ensure that our contractors are the best option for the U.S. customer base."
Cumpton's career in construction technologies that impact the process of designing, building and operating facilities span more than 25 years. The path to Construction Manufacturing that Cumpton has traveled had three key pivot points. The first was his transition from a building design focus to technology integration and consulting. The second was transitioning into mega-sized projects as he worked on the 7.5 million square foot Cosmopolitan Casino Resort, where he championed a process of combining Design, Manufacturing and Construction into one seamless process. His final pivot to Construction Manufacturing was with a direct focus on bringing a data-centric process into one unified stream for the electrical trade. Through his evolution, Cumpton has applied a people, process, product strategy to deliver on the promise of technology.
Prior to his February 10, 2020 start date at NECA, Cumpton worked as the Virtual Construction Technology Manager for Faith Technologies at its corporate headquarters in Menasha, Wisconsin. He also served as Director of BIM Technologies at Taylor Design in Irvine, California. He has been featured in publications such as Architectural Evangelist, AUGIWorld and Design Intelligence and in public speaking engagements at Autodesk University, Revit Technology Conference and Bluebeam Extreme.