Overview of Technology Based Safety Resources for Members and the Construction Industry
Dec 10, 2019
NECA has developed the following mobile applications to help members manage their safety programs and responsibilities successfully. Both apps are available in the Apple Store and Google Play, click on the links below to learn more and start using today!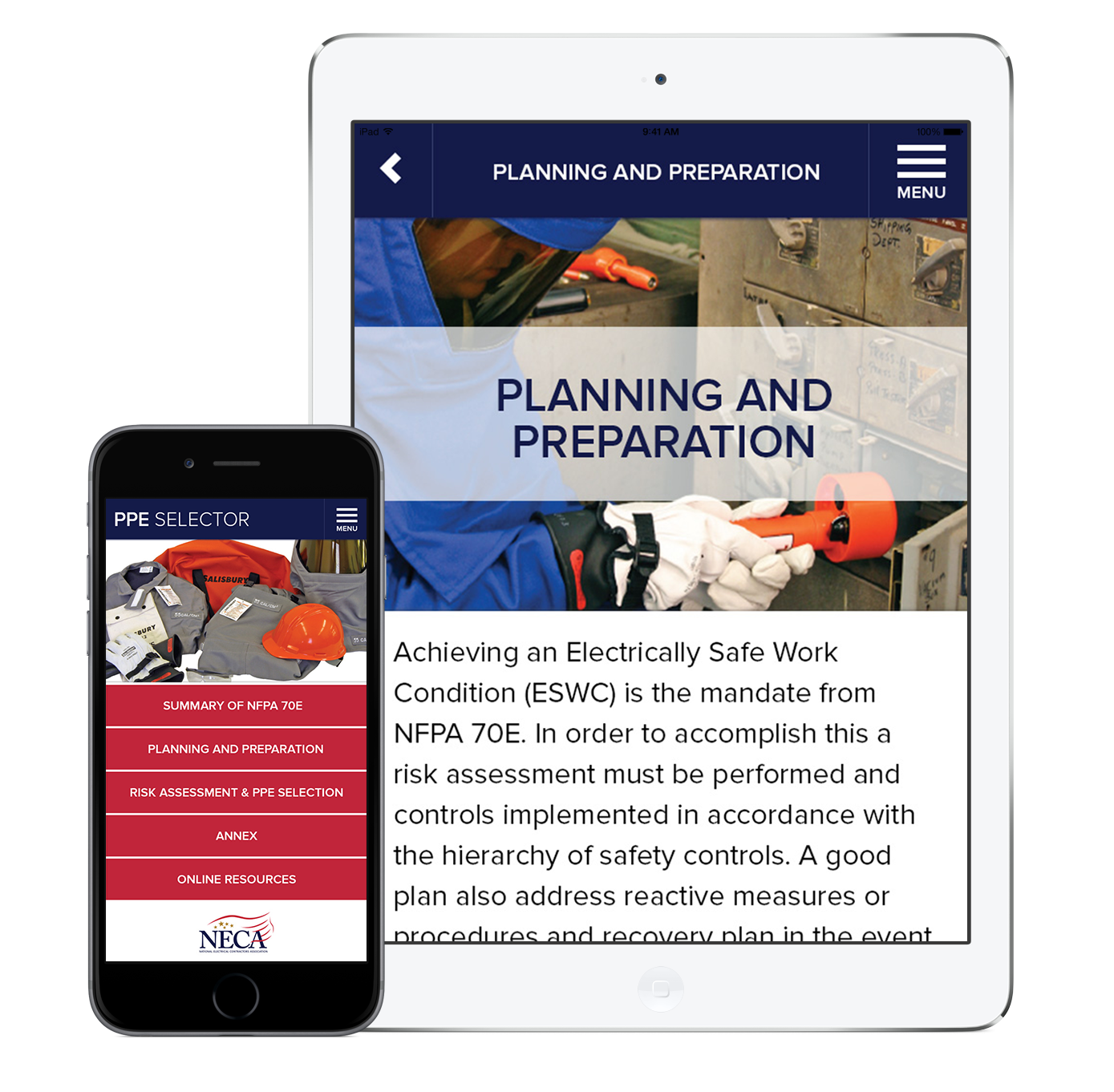 Other Notable Industry Applications Keep Your Business in Compliance, and Your Workers Safe:
OSHA, NIOSH and other agencies have developed apps for heat exposure, ladder safety and chemical safety data sheets. Apps are also available for sound metering/measurement and on the job safety analysis.
Check out the list below: