NECA Forms New VAS Relationship with Dell
Dec 4, 2019
Members of the National Electrical Contractors Association (NECA) can now benefit from a new addition to the NECA Value Added Services (VAS) program.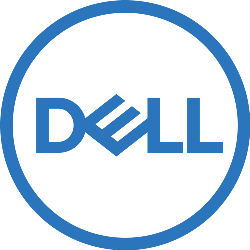 NECA's latest VAS opportunity with Dell Inc., award-winning computer developer and technology innovator, is available to NECA members, chapters and staff. The discount is available for Dell-branded desktops, notebooks, servers, electronics and accessories, including rugged devices, perfect for job sites and field operation, and precision workstations designed for advanced graphics and business applications. In addition to saving up to 40% off the Dell everyday price, NECA members also receive free on-site technical consultations from a certified Dell representative.
NECA member-contractors receive special offers on Dell products and bulk purchases; Free on-site consultation services
"NECA is excited to be working with Dell to offer discounts on quality technology products," said NECA Chief Financial Officer Traci Walker. "The NECA Value Added Service program allows members to connect with products and services that support their businesses by securing exclusive offers with popular companies."
"We are thrilled to team up with NECA to offer our products and solutions to their members. NECA members can now receive exclusive discounts on Dell's vast range of award-winning technology products. Dell is the world's #1 monitor brand. We also produce the sleek and stylish XPS 13, the smallest 13-inch laptop on the market." said Mobolaji Sokunbi, Head of Strategic Partnerships and the Center for Entrepreneurship, North America Small Business for Dell. "We strongly believe that NECA and the diverse electrical construction industry will benefit from the value of this program, and in turn, increase productivity of their businesses and daily lives through our products."
Visit our Value-Added Services (VAS) page to learn more about the discounts and services that NECA offers.
ENROLL TODAY!
Visit this link to take advantage of this offer.

---
ABOUT THE NATIONAL ELECTRICAL CONTRACTORS ASSOCIATION
NECA is the voice of the $171 billion electrical construction industry that brings power, light, and communication technology to buildings and communities across the United States. NECA's national office in Bethesda, Md., and 118 local chapters advance the industry through advocacy, education, research, and standards development. Visit www.necanet.org for more information.
ABOUT DELL INC.
Dell gives today's workforce what they need to connect, produce securely and collaborate, anywhere at any time. Award-winning desktops, laptops, 2-in-1s and thin clients; powerful workstations and rugged devices made for specialized environments, as well as monitors, docking and endpoint security solutions and services; workers get exactly what they need to work the way they want. Learn more at Dell.com.