Construction is Booming and Drone Technology is Increasing at Every Level
Nov 21, 2019
A drone delivered a kidney to a transplant patient for the first time a few months back. The flight was a relatively short distance taking just 10 minutes (2.7 miles from St. Agnes Hospital to the University of Maryland medical center, Baltimore). Making transporting the organ less risky and quicker than by ambulance, this successful organ transport has huge implications following 44 previous test flights and over 700 hours practice taking every possible precaution.
The largest palm plantations in Malaysia and Indonesia can be very remote, covering 86,000 square miles, and just this week Bloomberg reports that drones are being used in these regions to transform palm oil farming by doing the work of 500 farmers. Now, producing the world's most consumed vegetable oil is easily monitored twice daily through satellite images, reducing the loss to fire.
Watch video of the Maryland drone delivering a kidney for transplant: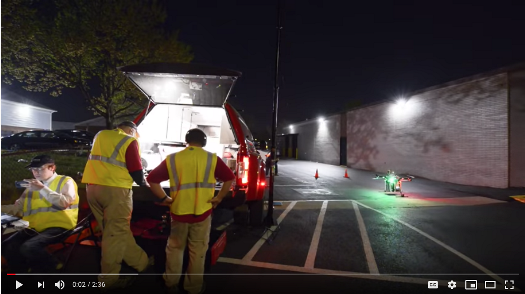 In construction, drones are helping to cut time, costs and reduce safety risks. New technologies for drone use include increased battery life and flying time, as well as flight capabilities during cold and inclement weather. In the past, contractors have found drones to be limited in the ability to "look upward", but new advances are enabling drones to not only "look up", they now have the ability to operate manually without GPS navigation. As the construction industry is booming, the role of technology such as drones is increasing at every level. Lowering costs, increasing productivity, creating new jobs and adding value to the construction sector, providing the ability to access even hazardous areas while collecting data and real-time information while improving surveying accuracy. These are the major benefits for every construction project.
Additional reading about drone usage in various industries including construction:
---
NECA Technology – the Project for Applied and Disruptive Technology
, explores the world of technology and keeps members informed of what's happening today, and of what will be launched in the not-too-distant future. Dr. Joey Shorter has an extensive background in education and experience in translating the work of academics into understandable, practical ideas.