NECA Names Elise Baker as Director of Communications
Nov 18, 2019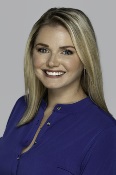 The National Electrical Contractors Association (NECA) today announced the selection of Elise Baker as Director of Communications.

Baker is a communications and marketing leader with a track record of developing professional brand awareness and business strategies. She has experience with start-up firms, SAAS models, and staffing firms in the Washington D.C. Metro area.

NECA Chief Executive Officer David Long said, "The team is very excited about this new role. We are committed to spotlighting the various industry innovations our contractors are engaged in every single day, and I truly believe Elise's expertise and talents will bring NECA's mission, vision, and core values to life."

As this is a new role within the association, Baker will focus on growing NECA's public affairs efforts, with the ultimate goal of increasing NECA's presence nationally. She has a reputation for creating content that drives business results and securing key strategic alliances nationwide.

"I am grateful for the opportunity to work for an organization like NECA and eager to get started creating content that showcases our innovative vision, as well as the many activities we perform on behalf of our members," said Baker.

In addition to expanding NECA's national presence, Baker will also work to build its digital strategy within the electrical contracting industry.
---
ABOUT THE NATIONAL ELECTRICAL CONTRACTORS ASSOCIATION
NECA is the voice of the $171 billion electrical construction industry that brings power, light, and communication technology to buildings and communities across the United States. NECA's national office in Bethesda, Md., and 118 local chapters advance the industry through advocacy, education, research, and standards development. Visit www.necanet.org for more information.