NECA Names James E. Fagan as General Counsel
Oct 21, 2019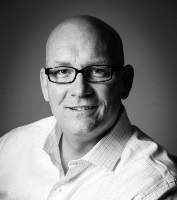 The National Electrical Contractors Association (NECA) is pleased to announce the appointment of Jef Fagan to the position of General Counsel. He is a seasoned first-chair litigator and counselor with over twenty-five years of experience as a practicing attorney. Mr. Fagan has represented small and large firms and trade associations and has spent half of his career as an in-house counsel to two large governmental entities.
David Long, Chief Executive Officer of NECA, said, "Jef has continued to demonstrate himself over time providing tremendous benefits to NECA on various levels. He has represented both small and large companies, and I have personally witnessed his interaction and measured approach to legal matters. It is clear to me his goal is to promptly and efficiently solve problems even before they happen. Among his major tasks will be to champion the future revision of our national by-laws and standing policies as well as provide oversight over all outside counsel activities. Jef and I are committed to providing responsible resolutions to our contractor members and chapters with exceptional value."
Mr. Fagan has extensive experience in labor and employment law. He has counseled both public and private employers on a wide variety of employment issues, including employment discrimination, wage and hour, employment agreements and restrictive covenants, recruitment, discipline, termination, and compliance with civil rights laws. Jef also has extensive experience in the representation of management in traditional labor matters on issues involving union management, collective bargaining, and unfair labor practice charges.
Jef is proficient in government contracting, including matters involving the National Labor Relations Act, the Service Contract Act, prevailing wage, project labor agreements, ethics, Office of Federal Contract Compliance Programs (OFCCP) compliance, bid protests and related litigation, as well as state and local cooperative purchasing. As general counsel to a large public school system, he routinely handled all legal matters in the areas of education, employment, procurement, finance, special education, virtual learning, public records, local and federal legislation, and general local government matters. He is also an active member of the Information Systems Audit and Control Association (ISACA) and has advised his clients on issues related to state and federal privacy laws, data protection and retention obligations and government contracts compliance issues in the evolving cyber and IT world.
"The opportunity to work with an organization like NECA presents numerous opportunities," Mr. Fagan said. "I believe my experience as in-house counsel will help our organization grow and meet the challenges we face as we grow into an association powerhouse. Every employer has labor and human resources issues. I look forward to assisting our contractors and chapters in a manner that is productive and fruitful for both our members and the workers they employ."
PUBLICATIONS & SPEAKING ENGAGEMENTS
The Rise of Opioids, Legal Marijuana and Other Drugs in the Workplace: Webinar, May 2019.
Department of Labor PAID Program: Amnesty Provision or Wolf in Sheep's Clothing? : published on NetAssets (Advancing Business and Excellence in Independent Schools), May 2108.
Preparing for a Compliance Visit Under a Department of Justice Settlement Agreement, August 2014.
Municipal Classified Employees and the Virginia Conflicts of Interest Act, August 2014.
Municipal Purchasing Procedures and the Virginia Public Procurement Act, June 2013.
Federal Investigation into English Language Learners Program, Virginia Local Government Attorneys presentation, March 2012.
Search and Seizure in Public Schools in the Age of Bring your Own Device, September 2012.
Managing Requests for Records under The Virginia FOIA and Federal FERPA, March 2011.
Workplace Leave – Updates to the ADA and the FMLA, May 2011.
Sovereign Immunity and the Obsession with the Eleventh Amendment, The Journal of Local Government Law, Virginia State Bar, Vol. X, No. 4, June 2000.
The Fair Labor Standards Act and the Loss of the 7(k) Exemption, Virginia Local Government Attorneys presentation, Spring 1998.
COURT ADMISSIONS
United States Supreme Court
United States Court of Appeals for the Fourth Circuit
United States Court of Appeals for the Ninth Circuit
United States District Court for the Eastern District of Virginia
United States District Court for the Western District of Virginia
United States District Court for the District of Maryland
BAR ADMISSIONS
District of Columbia
Maryland
Virginia
Download Fagan Bio »