NECA Names Josh Bone as Director of Industry Innovation
Oct 14, 2019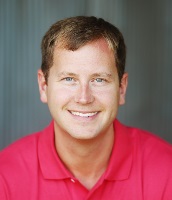 The National Electrical Contractors Association (NECA) is pleased to announce the appointment of Josh Bone to the position of Director, Industry Innovation. He will be responsible for implementing, training and presenting construction technology solutions to electrical contractors nationwide and will create and develop the NECA Innovation Lab.
David Long, Chief Executive Officer of NECA, said, "Innovation is not just about adopting new technology. It is also about changing the way we work with our members, their clients, how we manage our workforce and how we organize ourselves as an industry. I strongly believe innovation is essential for a better experience for both our members and the lives and communities they empower every single day. It is central to the future of our contractors and NECA to work together to bring new methods to the Virtual Design and Construction (VDC) process."
Bone started his career working with design teams, then transitioned into helping construction professionals leverage technology in both the preconstruction and construction phases. He has had the opportunity to work on hundreds of projects throughout his career, where he has delved deep into the VDC process. Bone has worked with companies like JBKnowledge, Graphisoft and Stanley Black & Decker. Bone envisions the trades playing a more active role in the design phases of projects in the future (DfMA), helping drive the increased delivery of offsite construction methods. He has also shared his knowledge with audiences and publications across North America as a frequent professional speaker, guest editorial contributor and podcaster.
Bone said, "NECA is embracing new ideas and technologies so it can provide the best service to its member contractors. We will collaborate with partners across the industry to identify best practices and methodologies for integrating construction technology into everyday workflows. I am looking forward to working with our team to develop a truly entrepreneurial mindset across the association to ensure our best ideas are captured, developed and scaled."
Two recent articles written by Josh are below: