Not Every Hero Wears a Cape – Plan and Practice Your Escape
Oct 7, 2019
NFPA Fire Prevention Week is October 6-12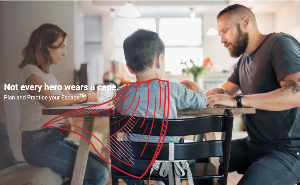 This year's campaign, "Not Every Hero Wears a Cape. Plan and Practice Your Escape!" works to educate everyone about the small but important actions they can take to keep themselves and those around them safe. Plan ahead for your escape. Make your work or home escape plan and practice today.
NECA and Electrical Safety Foundation International (ESFI) are proud supporters of the National Fire Protection Association's
Fire Prevention Week
.
Check out ESFI's fire prevention resources, here »
Learn more »