NECA 2019 Las Vegas: Post-Convention Attendee Info
Sep 23, 2019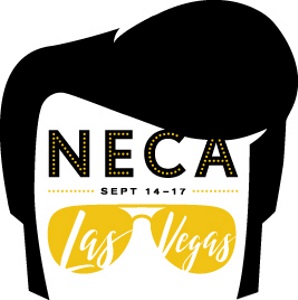 We value your thoughts on both the educational sessions and the overall experience as we plan for future NECA Conventions.
Your Opinion Matters: Provide Feedback
Please be sure to complete the survey at
www.necanet.org/NECA2019
This survey is used to determine programming for next year's Convention and other NECA programs. All feedback, no matter how small, is welcome!
Download Presentations
Convention and Trade Show Education presentations are available on the NECA website and through the NECA Events app.
An email to attendees including course streaming information will be sent in the next week.
Click here to access »
Check out Candid Shots from Vegas
Photos from NECA 2019 Las Vegas can be accessed and shared through our flickr account.
Click here to view the album »