NECA 2019 Apprentice Appreciation Day
Sep 16, 2019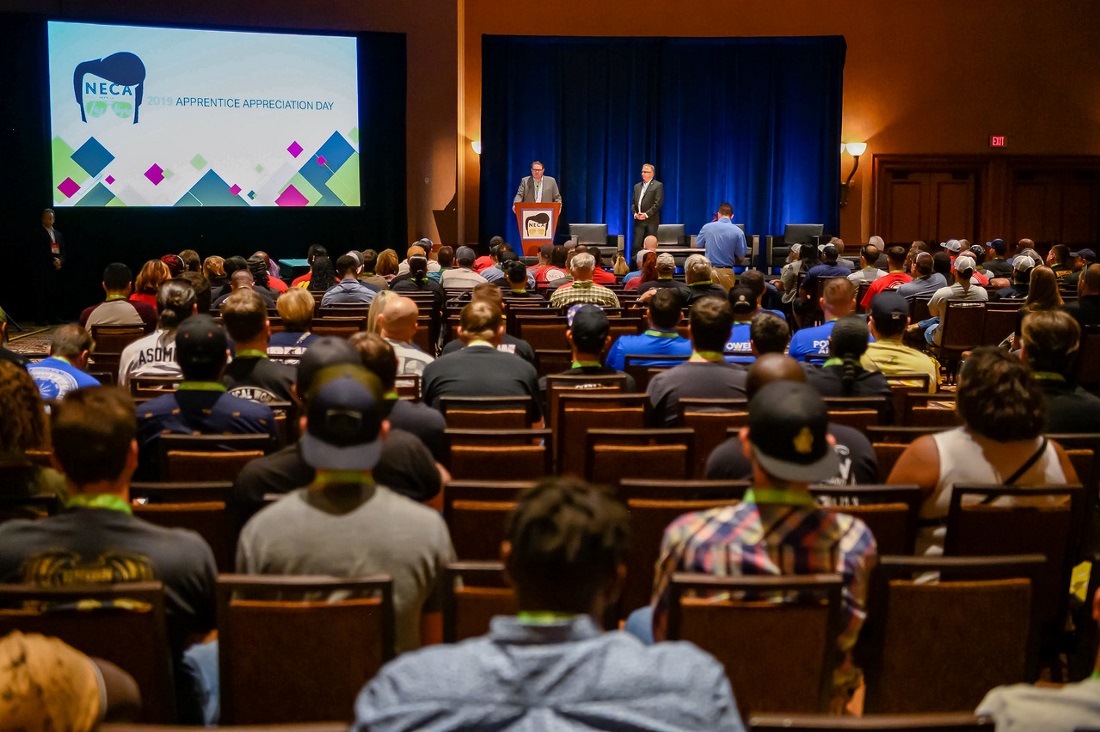 The National Electrical Contractors Association (NECA) hosted an Apprentice Appreciation Day during the association's annual convention and trade show in Las Vegas on Sunday, September 14. The program is designed for first- to fifth- year apprentices. Apprentice training directors and instructors were also welcome to attend.
This year, roughly 350 attendees arrived mostly from the greater Nevada area. The keynote speaker, Amanda King, spoke on developing leadership skills to build a successful career and for use in everyday life.
Apprentices also had an opportunity to ask questions and network with leaders in the IBEW, NECA, Electrical Training ALLIANCE and more. After a provided lunch, attendees were able to explore the NECA Trade Show floor for free.