2019 NECA Showstopper Winners Announced
Sep 16, 2019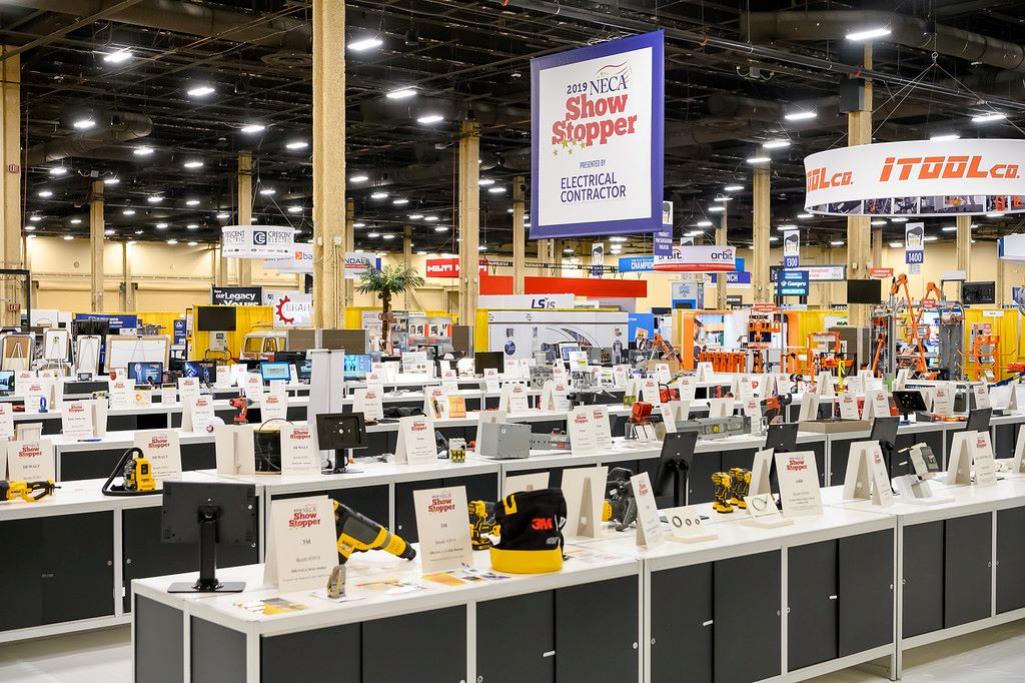 From ELECTRICAL CONTRACTOR

The annual Showstopper Showcase at the NECA Convention and Trade Show highlights the newest products and services on the market. Open every day starting one hour before the Trade Show, the Showcase gives attendees a chance to explore and try the newest products available, while a panel of anonymous, expert judges determine the winners on a variety of factors. The entries, from small manufacturers and large corporations, were diverse and innovative.
While more than 153 products were submitted to the Showcase, hoping to be awarded a Showstopper honor, only 25 could actually win. These winners are listed in alphabetical order below and will be featured in the January 2020 issue of ELECTRICAL CONTRACTOR.