Vince Real Elected District 5 Vice President of National Electrical Contractors Association
Sep 14, 2019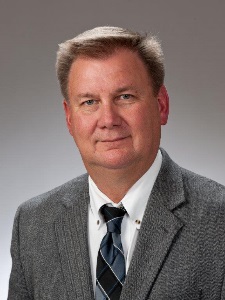 During a meeting of the NECA Board of Governors on Saturday, September 14, Vincent Real, President/CEO, Big State Electric Ltd., was elected as NECA District 5 Vice President for a two-year term commencing January 1, 2020.
After an interview and decision to join Big State Electric in the early 1980s, Real served four years in the apprenticeship in San Antonio. He spent the next 12 years in the field and later in the office to estimate and manage projects until becoming company Vice President in 2000 and President in 2004. His education during these years has been on-the-job daily experience, observing other industry leaders and companies, lessons learned by mistakes and listening to staff with an open mind.
COMPANY INFORMATION
Big State Electric was founded in 1966 by Palmer and Jerry Johnson. The company provides electrical, design/ build, engineering, BIM services, tele/data, security and excavation on a variety of projects such as schools, higher education, healthcare, office buildings, call centers, data centers, distribution and corporate campus facilities. On the industrial side, Big State Electric has performed work on breweries, bakeries, automotive centers, quarry/aggregate plants and fuel/oil facilities. Based in San Antonio with offices in Austin and Houston and more than 600 employees, it serves the surrounding rural area of Texas.
INVOLVEMENT WITH NECA
Real began serving on the South Texas Chapter's Board of Directors in 2003. After 10 years as a trustee and many negotiation and special committees, he was elected President in 2013 and appointed Governor in 2016. He also served on the local JATC, first as a trustee from 1997-2006 and then as Chairman in 2007. He has served on many LMCC committees to develop plans to increase his company's market share and form a better relationship with the local IBEW. On the national level, Real served on the CIR Panel in 2015-2016 representing NECA membership.
INDUSTRY OBSERVATIONS
There have been industry changes in regard to tools and fast-paced project schedules, but the technology that is available and currently used to share information immediately stands out. Some of the tools being using on the communication side are iPads, laptops, BIM, Bluebeam, PlanGrid and Trimble. Companies like Big State Electric have moved extremely fast with lean concepts, pre-fab, on-time delivery and shop drawings for all systems.
AWAY FROM THE OFFICE
Vincent and his wife Donna celebrated 34 years of marriage in May. They have a daughter, Kelsie, and son-in-law Preston as well as son Colton. They enjoy going to their lake house and spending quality family time with extended family and friends. Real also loves being outdoors, especially boat rides, water sports, barbecuing, hunting birds and deer or working on the farm or ranch. He also serves as a board member on the San Antonio American Heart Association.