Michael McPhee Elected District 1 Vice President of National Electrical Contractors Association
Sep 14, 2019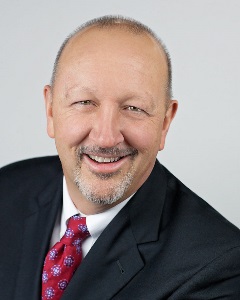 During a meeting of the NECA Board of Governors on Saturday, September 14, Michael McPhee, CEO Phalcon Ltd./McPhee Electric, was elected as NECA District 1 Vice President for a two-year term commencing January 1, 2020.
Mike credits his early experience as an electrical journeyman and a chemical process control engineer in California as instrumental in addressing the challenges to succeed in the electrical construction industry. Mike has guided Phalcon through periods of explosive growth, recessions, and ownership changes. Each time, applying lessons learned to build a more capable organization. Today, Phalcon's employees embody that same learning spirit with their desire to engage unique professional challenges and strive to distinguish themselves with grit and gratitude every day. Mike earned his Bachelor of Science in Electrical Engineering and MBA from the University of Connecticut. He is a Registered Professional Engineer in CT, MA, RI and TN.
COMPANY INFORMATION
McPhee Electric was founded by Ted McPhee in 1974 in Farmington, CT, and provided electrical services to the Connecticut market. After several ownership transitions, Mike McPhee and his two partners created Phalcon, Ltd., in order to re-acquire McPhee Electric, J.E. Richards, JBL Electric, and PowerHawke engineering services. Today, Phalcon Ltd., provides diverse set of technology services to a wide variety of industries throughout the United States.
INVOLVEMENT WITH NECA
Over the years, Michael has been actively involved in the association both at the local and national levels, devoting much of his energy undertaking initiatives that benefit the electrical construction industry. Mike has served on the Connecticut Chapter Board of Governors since 1996 and is a long-time member of the NECA Political Leadership Council. On a national level, Mike previously served on the Workforce Development Committee and currently sits as the current NECA District One Vice President.
INDUSTRY OBSERVATIONS
NECA is uniquely positioned to provide leadership and insight in industry education and training, business development, project execution, and labor relations. Mike believes that the technological wave that is transforming the world is soon to have a major impact on construction services and he welcomes the ability to network with industry leaders and identify opportunities for NECA contractors. Mike wants to work with his NECA colleagues to create a kinder business environment for contractors, where the risk/reward profile attracts the next generation of contractors. Likewise, NECA should remain a leader in developing standards and practices that promote safe work environments for our employees.
AWAY FROM THE OFFICE
McPhee lives in rural Connecticut, where he fancies himself a part-time farmer and vintner. He and wife Barbara have four successful children and one grandchild. Mike is a proud member of the University of Connecticut School of Engineering Hall of Distinguished Graduates and the School of Business Hall of Fame. He remains a fervent fan of Huskies sports.