Larry Beltramo Elected President of National Electrical Contractors Association
Sep 14, 2019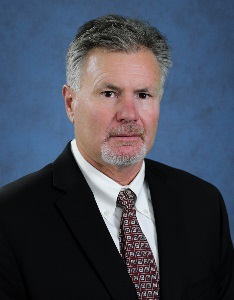 During a meeting of the NECA Board of Governors on Saturday, September 14, Larry Beltramo, President Rosendin Electric, was elected as NECA President for a two-year term commencing January 1, 2020.
Born and raised in San Jose, Beltramo has spent 47 years in the construction industry with Rosendin Electric, starting as a laborer before completing the electrical apprenticeship in San Mateo, CA. After finishing his apprenticeship, Beltramo worked as a superintendent, project manager and executive VP of operations and was named President/COO in 2005.
COMPANY INFORMATION
Rosendin Electric was founded in 1919 by Moses Rosendin. In 1991, Rosendin transitioned ownership to an employee stock ownership plan (ESOP). The company has grown to become one of the nation's largest electrical contractors with offices in nine states. It is a commercial/industrial contractor specializing in large, complex projects such as data centers, sports venues, healthcare and renewable energy. Its geographic focus is the west coast, Mid-Atlantic and southwest areas of the country, and its annual volume for 2016 was $2 billion.
INVOLVEMENT WITH NECA
Beltramo has served on various IBEW/NECA committees throughout his career, and he quickly realized it was a great way to positively influence the industry. Beginning in 2000, he served on local CBA negotiations and training committees. He has also been a long-time participant in the NECA Large Contractor Group and served as NECA's Vice President at Large since January 2018 before being elected President in April 2019.
INDUSTRY OBSERVATIONS
Training has gotten so much more refined and offers great value. Contractors also communicate better and learn from each other. NECA offers many training and education tools for contractors that are well developed and user friendly. Most important, NECA provides a platform for communication that can be used to influence the electrical construction industry. Getting involved and sharing your time and experience is invaluable.
AWAY FROM THE OFFICE
Beltramo is married to his wife Julie, who is a teacher. He is the proud father of daughter Jessica, a graduate of Fresno State who works as a Speech Pathologist, and son Alex, who graduated from Azusa Pacific and works as an estimator for Rosendin Electric. Beltramo's family likes fitness and being outdoors. Beltramo is an avid golfer and enjoys martial arts.