Greg Rick Elected District 7 Vice President of National Electrical Contractors Association
Sep 14, 2019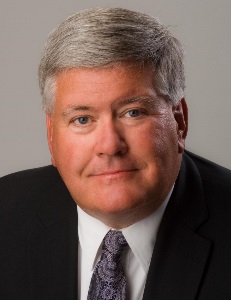 During a meeting of the NECA Board of Governors on Saturday, September 14, Gregory Rick, President, Rick Electric Inc., was elected as NECA District 7 Vice President for a two-year term commencing January 1, 2020.
A graduate of North Dakota State University, Gregory A. Rick has been with Rick Electric, Inc. since 1983 and is currently the President. He received the 2009 NECA District 7 Electrical Industry Award and was installed as a Fellow in the Academy of Electrical Contracting in 2012.
COMPANY INFORMATION
Gregory Rick purchased Rick Electric, Inc. in 1998 with his brother Denny. The company was founded in 1964 by their parents, David and Bev Rick. Rick Electric, Inc. performs commercial, governmental, wastewater, and service work in eastern North Dakota and Western Minnesota with annual sales of $8 million.
INVOLVEMENT WITH NECA
Rick Electric, Inc. joined NECA in 1965. Gregory Rick has served in multiple capacities at the chapter level, including roles as Dakotas Chapter Governor (1997-2011 and 2016-2017) and President (2012-2016). Greg's father is a former Governor with the chapter. He has been on the Local JATC Committee, Negotiation Committee and Labor Management Committee. Additionally, he has served on several national NECA committees, such as Workforce Development, Marketing and Management Development. He also works with the NJATC Apprenticeship for the 21st Century as well as the Academy of Electrical Contracting Board of Directors and Jury of Fellows.
INDUSTRY OBSERVATIONS
Greg believes it is important to be involved with NECA and to give as much time to the organization as possible. He has remained active in NECA because its educational and networking opportunities have been a large part of his success in his family business and the continuation of a second-generation company. One of the major changes in the industry he has observed is the development of software programs to manage construction projects.
AWAY FROM THE OFFICE
Greg says his proudest achievement is his family—his wife Stacy and three daughters—Brenna Thompson and son- in-law Ben; Caitlin and her boyfriend, Taylor; and Delaney. He is a big fan of North Dakota State University Bison athletics as well as Minnesota's college hockey program and professional hockey's Minnesota Wild. He also enjoys entertaining friends and family in the summer at the family's Minnesota lake home and traveling to warm places in the wintertime.