Earl Restine Elected District 9 Vice President of National Electrical Contractors Association
Sep 14, 2019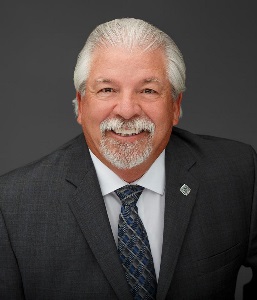 During a meeting of the NECA Board of Governors on Saturday, September 14, Earl Restine Jr., President, Fuller Electric Corporation, was elected as NECA District 9 Vice President for a two-year term commencing January 1, 2020.
Restine's father spent 60 years in the electrical construction industry. His father started him off as a material handler in 1973. Restine Jr. entered our apprenticeship program in 1976, graduating four years later. He worked as a JW, foreman, general foreman, estimator and project manager over the course of the next 15 years. He assumed control and was named President of Fuller Electric in 1995.
COMPANY INFORMATION
Fuller Electric Corporation was founded in 1980 by Rod and Beverly Fuller. Restine joined the company in 1983, and he and wife Yvonne later took over. Its primary focus is healthcare, including significant involvement with hospitals and clinics. It also performs new construction, remodel, service and maintenance work. Its primary work area is San Diego and Imperial counties, but it recently expanded to the Los Angeles, Orange, San Bernardino and Riverside counties. The company has annual sales of $10-12 million.
INVOLVEMENT WITH NECA
Restine became active with NECA in the late 1980s through his father in-law, who was involved with the San Diego Chapter as an officer and President. He became a board member in the late 1990s and served as Governor (2013- 2016), President (2003-2005) and for multiple stints as Vice President (twice) and Treasurer (twice). Additionally, he has served on the chapter's local pension, drug testing and negotiating committees, and JATC trust (27 years, 10 as Chairman) and the National Training Committee for the past three years.
INDUSTRY OBSERVATIONS
On the national level, contactors have taken more of an interest in NECA than in years past – _they are no longer just going through the motions but wanting to make a more defined difference with what happens in the electrical construction industry. Being involved in apprenticeship programs and NECA's labor relations is important, as NECA and its representatives have a wealth of knowledge to share with our contractors! Asking is the first step.
AWAY FROM THE OFFICE
Earl and Yvonne Restine celebrated their 43rd anniversary in June. They have two sons (who both work for the company in the office after years in the field), two daughters-in-law and four grandchildren. Restine enjoys doing anything outdoors, especially hitting the golf course.