Key to Success in the Future: Construction Technology (ConTech)
Sep 5, 2019
Technology alone will not solve the problem of poor productivity in the construction industry. According to studies by the McKenzie Global Institute, poor productivity in construction is the result of many factors. The construction industry has many low-productivity small firms which make up the larger community of constructors. Disputes and changes to project specifications are very common, because contracts are set up in a confrontational manner to begin with. Additionally, regulation is so complex from state to state and sometimes from local jurisdiction (county-to-county or city-to-city) to local jurisdiction.
Watch video of smart glass saving 20% of building maintenance costs: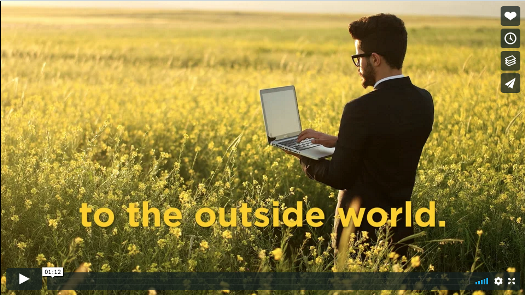 Watch on Vimeo »

Construction Technology (ConTech) companies understand that a structural change is needed in our industry. Towns and cities across America are suffering from an infrastructure crisis. ConTech companies are promoting software and equipment solutions from Artificial Intelligence (AI) enabled design processes to world class management applications and workflows. These tools utilized by some of our most forward-thinking electrical contractors (ECs) are bringing the building industry into the digital age. ECs are transforming construction as they provide affordable, "environment-forward" and essential construction being delivered to all customers. More about ConTech helping to transform the construction industry »
Integration of technology into every aspect of the construction world is a key to bringing the needed structural change for the industry. Technology helps save time and gather vital data for planning and maintenance. Drone technology, for example, allows project managers to skip delays usually experienced when preparing the site superintendent's report. Smart building products such as "smart concrete" that identifies a structural failure, or "smart glass" that manages climate inside a building by dimming itself when the sun shines, enable smarter buildings to measure environmental conditions for management and maintenance. Another example, by allowing design teams real-time collaboration, augmented reality (AR) gives ECs and other contractors the ability to catch potential hazards before construction begins. ConTech is a key, along with a highly skilled workforce, to the future success and growth of the electrical construction industry.
---
NECA Technology – the Project for Applied and Disruptive Technology
, explores the world of technology and keeps members informed of what's happening today, and of what will be launched in the not-too-distant future. Dr. Joey Shorter has an extensive background in education and experience in translating the work of academics into understandable, practical ideas.