St. Louis Electrical Connection Teams Up with Soccer Club for 'Christmas in July' Holiday Fundraiser
Jul 31, 2019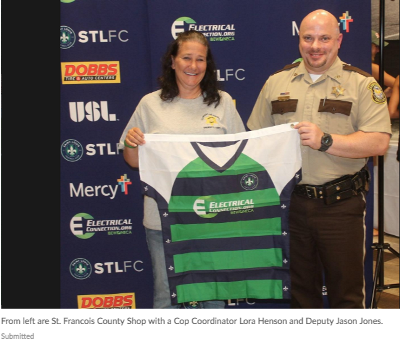 Members of the St. Louis Chapter of the National Electrical Contractors Association (NECA) have been doing their part to support the law community over the years.
Late last month, as a part of the St. Louis Electrical Connection, NECA members joined the professional soccer club Saint Louis FC on a fundraiser for two holiday season programs.
For the third year in a row, the Electrical Connection and Saint Louis FC hosted a "Christmas in July" fundraiser at Toyota Stadium in Fenton. The team squared off against Bethlehem FC and won 3-0. The charitable event benefited "Stop with a Cop" projects in Ferguson and St. Francois County.
The Electrical Connection is a labor-management partnership of the International Brotherhood of Electrical Workers (IBEW) Local 1 and NECA's St. Louis Chapter.
The "Shop with a Cop" program was reinvigorated with the soccer fundraiser in 2016. The Electrical Connection has donated more than $75,000 to support both programs since 1993.
Read more