Printable, Autonomous, 'Roboats' - Changing Transportation, Commerce and Storm Recovery
Jul 18, 2019
On this 75th Anniversary of D-Day, there are so many historical references that could be made of the turning of World War II to eventual victory for the United States and the Allied Forces. One such historical reference would be the Higgins Boat, created by Andrew Jackson Higgins of New Orleans, who was said by General Eisenhower to have been the man to be credited for winning the war with his design and production of the landing vessels used on the beaches of France. A recent grant from Amsterdam to researchers at MIT offers futuristic ingenuity that could spark historical feats as well in naval or water transportation.
Read about Higgins:
The current research on autonomous or self-piloting boats – also known as "robaots" – at MIT, has the boats hooking together to create larger barges. Luis Mateos is the grad student who has built the algorithm that directs the roboats to automatically latch together. The future of these boats could easily include being utilized to create temporary bridges. They could also be utilized as pop-up spaces to make waterways more accessible without spending money and natural resources on costly new infrastructure.
Watch video of MIT's printable autonomous boats: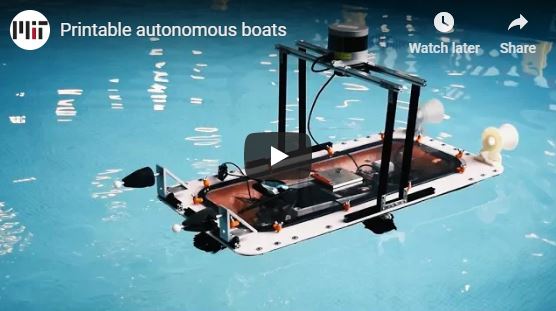 Amsterdam has 165 canals alongside busy streets, with about one-quarter of its' surface area covered in water. So, the MIT design is to provide on-demand transportation. The roboats could be used to create immediate bridges, concert stages, food markets or rescue bridges over flood waters. Electrical Contractors attempting to restore lost power to hurricane damaged areas or other flooded areas (like those up and down the Mississippi River and its tributaries today) could utilize these roboats where bridges and roads have been submerged or torn down by damaging winds and flood waters.
Read more about the "roboats" and future applications of MIT's autonomous water vessels:
NECA Technology – the Project for Applied and Disruptive Technology, explores the world of technology and keeps members informed of what's happening today, and of what will be launched in the not-too-distant future. Dr. Joey Shorter has an extensive background in education and experience in translating the work of academics into understandable, practical ideas.