Preconvention Workshops Provide Early Chance for Growth at NECA 2019 Las Vegas
Jun 21, 2019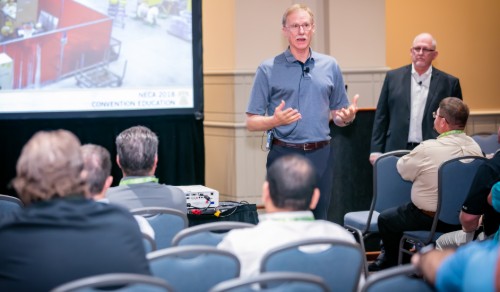 As regular attendees know, education is a huge part of NECA conventions. NECA 2019 Las Vegas will be no different.
Preconvention workshops are a great way to add more value to your NECA convention experience with full- and half-day sessions on Saturday, September 14. These program will offer a range of in-depth opportunities for personal and professional development with the most dynamic, expert speakers.
The workshops offered examine topics such as communications, leadership, safety and succession planning; including:
Remember: Preconvention workshops require a separate, advance registration and fees from the NECA Convention. More information can be found at www.necaconvention.org.
Be sure to sign up before the July 18 early registration deadline.