Get the Details on Educational Offerings Coming to NECA 2019 Las Vegas
May 31, 2019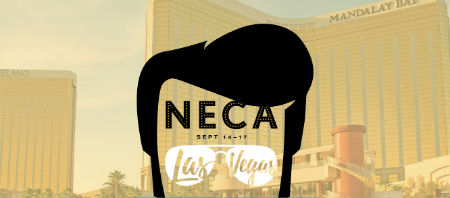 Conventions are the perfect place to learn and share new information, skills and concepts. As always, NECA will be providing attendees with a full slate of education at NECA 2019 Las Vegas on September 14-17.
From full day preconvention workshops to 50-minute sessions on the trade show floor, there is something for everyone with a wide range of topics. The full schedule is available at www.necaconvention.org.
"Whether you're looking to get the inside information on the 2020 NEC or strategies for recruiting and retaining workers or navigate a drug-free workplace, attendees will have to the opportunity to customize their experience," NECA Executive Director of Education Stephanie Adamec said.
The convention kicks off on Saturday, September 14 with preconvention workshops, which go in depth on topics that attendees need the most, such as leadership, communications, creating value and succession planning. They'll be able to get the tools they need to be successful at these full and half-day workshops, which are separate from the convention and require separate registration and fees.
Throughout NECA 2019 Las Vegas, attendees can attend sessions with a wide range of focuses. For Convention attendees, each morning will kick off with education, bringing attendees dynamic speakers and, most important, presentations by fellow NECA contractors on their best practices and success stories!
During the Trade Show there are more options than ever with our new Technology Systems Integration and Leadership Workshops, in addition to the Product Presentation Theater, TECHTOPIA and a host of technical workshops.
Adamec said several familiar faces are returning after successful stints at NECA Now 2019 in Phoenix. That includes Amanda King, a motivational speaker and professional leadership coach, and Kelly McDonald, a leading expert in marketing, customer service and consumer trends who will also be hosting in-depth preconvention workshops.
Another highlight: David Meade, the popular speaker and host at NECA Now, will be in Las Vegas leading several education sessions during both the convention and trade show.
"There will be something for everyone at NECA 2019 Las Vegas," Adamec said. "Contractors looking to continue their education will not be disappointed."