The Future of Modular Construction is Here
May 9, 2019
The world's tallest modular hotel, 360-feet tall, will open in New York City in 2020. There's a lot of amazing facts about this first of its kind modular structure. Perhaps the most amazing part is the on-site construction will take only 90 days! The new Marriott AC Hotel will feature 168 prefabricated guest rooms. Each guest room comes fully finished inside and out, and fully equipped and stocked (including bed sheets, linens and toiletries). These hotel rooms are designed to be stacked right on top of a traditionally built lobby and restaurant for a total expected cost of $65 million.
Because each room is constructed independently, there is a space between the walls of adjacent units typically filled with insulation materials. The buildings are surprisingly quiet from a guests' perspective. Combined with ever-changing technologies and energy efficiencies, the hotel business and other areas of construction suitable for modular methods will grow the operations of modular manufacturing companies (see Skender, or Katerra). Office buildings, schools, apartment and condominium high rises, dormitories, hospitals, and retirement or long-term care facilities will all look to modular manufacturing for future construction.
See a short video of world's first off-grid, sustainable, "elastic" apartment building: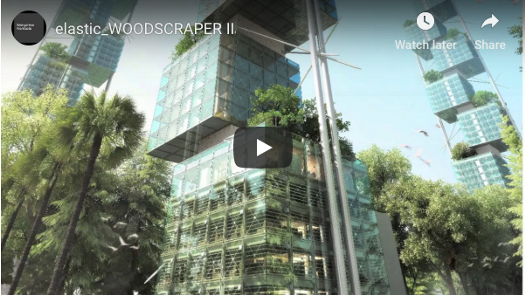 And, check out this modular bathroom construction for the University of Michigan »
---
NECA Technology – the Project for Applied and Disruptive Technology
, explores the world of technology and keeps members informed of what's happening today, and of what will be launched in the not-too-distant future. Dr. Joey Shorter has an extensive background in education and experience in translating the work of academics into understandable, practical ideas.