Transformation: Going Beyond Adopting New Technologies and Innovative Tools
May 2, 2019
Two weeks ago, Irving Wladawsky-Berger, wrote "Work in the Year 2030", for the CIO Journal (of the Wall Street Journal). The most uncertain variables affecting the future of work are: the rate of technological change; the evolution of learning in the workforce; and the magnitude of talent mobility across geographies. AI, robotics, IoT and other advanced technologies will have major impact on labor markets over the next 10-15 years. Continuous training will be required to meet the growing demand for rapidly advancing technologies. Training must become nimble and responsive. There will also be an increased demand for human skills such as originality, emotional intelligence, reasoning, ideation, critical thinking, and leadership. Finally, economic opportunities, travel regulations, and even crises and conflicts, will affect talent mobility (the movement of workers within and across borders).
See video of Amazon's newest distribution warehouse – 1500 full-time associates augmented by hundreds of robots: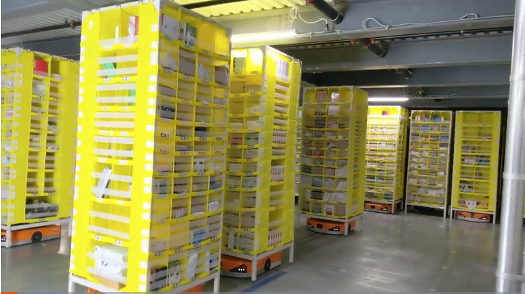 Watch Now »
Electrical contractors must use new technologies and innovative tools to shape a future where people matter. Transforming the electrical construction industry goes way beyond adopting technologies and new tools. With the goal of improving service to the customer, industry leadership must consider a transition of new roles, new systems of delivery, and new structures within for training and skills adaptation of an entire workforce. Our customers look for business services that promote accountability, fairness, trust and transparency. If not governed appropriately, technological changes may create new inequalities and reinforce existing ones. Read about civil society adapting to the Fourth Industrial Revolution »

Watch a short video on the Fourth Industrial revolution in a Civil Society »
---
NECA Technology – the Project for Applied and Disruptive Technology
, explores the world of technology and keeps members informed of what's happening today, and of what will be launched in the not-too-distant future. Dr. Joey Shorter has an extensive background in education and experience in translating the work of academics into understandable, practical ideas.