Solar Powered Boats, Cars, Trucks and Large Equipment – Closer than You Think
Apr 11, 2019
Imagine the day when vehicles and heavy construction equipment are solar-powered. It may be sooner than you think. New solar boats are sailing out of San Diego harbor. Infinity Solar Boats is selling the Solliner 21, a new catamaran solar vessel featuring solar panels that charge the boat when it isn't in use, and even when it leaves the dock. It has a different feel with solar power, yet its sleek appearance allows for a speed of 7 knots, and a very smooth ride without the smell of diesel. Read more about
solar-powered boats
.
See a short video of "Lightyear One" – solar-powered car: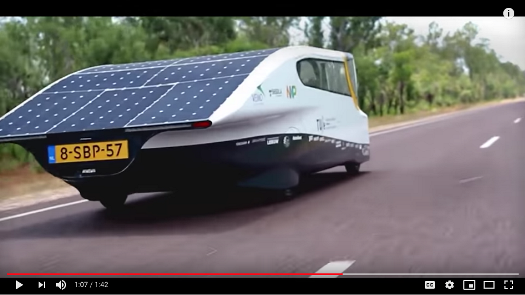 Watch on YouTube »

The video above highlights "Lightyear One" – a new solar-powered car. It got its name from the amount of travel done by humans in a calendar year. Humans travel 9.5 Trillion kilometers in a calendar year on earth. 9.5 Trillion kilometers is equal to the distance of 1 light year, hence "Lightyear One" is the name of the solar-powered car (powering itself by sunlight, no other fuel or battery charging source) and could be available in the marketplace by next year.
Scandinavian companies are driving the development of electric construction equipment and medium-duty trucks. Volvo will begin selling electric medium-duty delivery trucks this year. Two other Nordic companies are selling solar-powered electric earth moving equipment. Soon, we will see solar-powered cranes on construction sites and solar-powered earth movers constructing roads, bridges and highway systems – without fumes from exhaust!

Learn more about solar-powered construction equipment »
---
NECA Technology – the Project for Applied and Disruptive Technology
, explores the world of technology and keeps members informed of what's happening today, and of what will be launched in the not-too-distant future. Dr. Joey Shorter has an extensive background in education and experience in translating the work of academics into understandable, practical ideas.