NECA 2019 Las Vegas Call for Proposals
Feb 4, 2019
CALL FOR PROPOSALS FOR EDUCATION SESSIONS AND TECHNICAL WORKSHOPS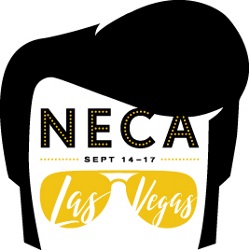 NECA's Annual Convention and Trade Show provides members with the tools needed to keep their companies on top, but we need your help. We are seeking the best and brightest to speak during NECA 2019 Las Vegas.
More ways to participate:
Speakers can now submit for NECA's Convention Education program or Technical Workshops that happen on the NECA Show floor. The Call for Proposals lists the important topics we're looking for submissions on, and we look forward to your proposal.
The deadline for this exclusive opportunity is February 27, 2019 so don't wait. Get your proposals in now!

Proposals can be submitted online. If you haven't submitted your proposal yet, submit your proposal here »

If you have any questions on the 2019 Call for Proposals process please email [email protected]