CES 2019 Products That Could Impact Your Business
Jan 10, 2019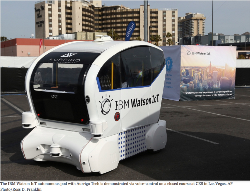 The devices on display at the Consumer Electronics Show (CES) this week may not be anything that you would purchase right away. But, David Pierce and Katherine Bindley of the Wall Street Journal believe the event offers hints of consumer tech trends on the horizon. Of particular interest to electrical contractors are products for home and commercial design, and future transportation, such as GE's Profile Kitchen Hub featuring a 27-inch screen for displaying recipes, video calls or watching Netflix; LG's Signature OLED TV R which rolls up and disappears into its speaker-embedded base, and can also be used as the control panel for an entertainment center; Safe Zone's gunfire detector which detects and displays the location of gunfire in public buildings and gathering places; and Bell's Nexus air taxi coming in the mid-2020s, hailed from an Uber app.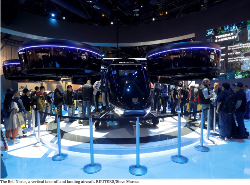 Each of these products are destined to become part of the residential, commercial or industrial design and build of the very near future. Imagine workers at construction sites with limited or no parking availability, dropped off by Bell's Nexus air taxi!
See video of the coolest tech at CES 2019 Tech Exhibition in Las Vegas: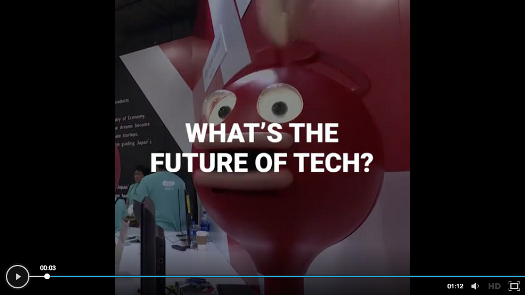 Read about New AI Robots being tested in American warehouses (Las Vegas) »
Not far from the CES Expo, Rakuten Super Logistics (Las Vegas) is testing "cobots" where they fulfill e-commerce orders at a network of U.S. warehouses. Rakuten began using 40 autonomous mobile robots before the holiday rush, noting that they were picking 50-70% more orders in the same time frame as before using only humans to pick orders. A $46B market, the warehouse and logistics automation industry is expected to grow beyond $75B by 2022. Many of our manufacturers and distributors are benefiting from the applications of IoT and AI in their warehouses. No doubt, prefab shops will soon be deploying robots or "cobots" as well, like a regional prefab house fulfilling needs for ECs of all sizes on all sorts of jobs.
See highlights from CES 2019 »

NECA Technology – the Project for Applied and Disruptive Technology
explores the world of technology and keeps members informed of what's happening today, and of what will be launched in the not-too-distant future. Dr. Joey Shorter has an extensive background in education and experience in translating the work of academics into understandable, practical ideas.