Longtime NECA Executive Richard Parenti Has Passed Away
Jan 2, 2019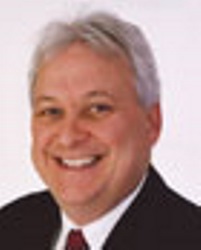 Richard Parenti, whose exceptional career with the National Electrical Contractors Association (NECA) spanned decades, died Saturday, December 29, after a battle with cancer.
Parenti recently retired from NECA and had gone through extensive treatment for a brain tumor. His wife, Linda, also retired from NECA after 16 years with the organization.
Parenti was hired by NECA as a field rep trainee in 1975. He became the Minneapolis Chapter Manager later that year before becoming the Midwestern Region Executive Director in 1986. In 2001, he became the Eastern Region Executive Director before retiring in September. He was inducted as a Fellow in the Academy of Electrical Contracting in 2015.
"Rich will be missed by the entire electrical industry," NECA CEO John M. Grau said. "He was a devoted member of our NECA family, and he will be remembered for his commitment to service and his sincere and giving nature."
Rich's visitation is scheduled for today from 6-8 p.m. at:
Avery-Storti Funeral Home
88 Columbia Street
Wakefield, RI 02879
(401) 783-7271
The funeral will be at 11 a.m. Thursday at:
Peace Dale Congregational Church
261 Columbia Street
Peace Dale, RI 02879
A reception will follow the service.