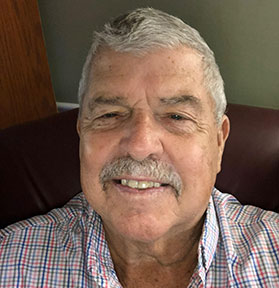 Danny Raines
Raines Utility Safety Solutions, LLC
Danny L. Raines, CUSP is a safety consultant, specializing in electric utility distribution and transmission. Raines is currently an Affiliate Instructor at Georgia Tech OSHA Outreach and GTRI where he's also an OSHA authorized Construction and General Industry 10 and 30 trainer. He brings more than four decades worth of experience in routine exposure to electric utility construction, workforce supervision, and corporate safety training. Prior to his current position, Raines worked for Georgia Power Company where he became an expert in OSHA compliance, risk assessment and safety observation.

In his earlier days, Raines entered the industry as a skilled lineman where he worked for more than 20 years before being promoted to management and supervisor roles. That time in the field gave him the foundation to understand workflow processes and connect them with safety protocols.

Raines has used his nearly half decade of experience to establish Raines Utility Safety Solutions, LLC where he assists companies in forming training programs and routine safety procedures. That has attracted energy companies across the globe to seek his advice. In Turkey, Raines consulted the Turkish Electric Authority in needs assessments for identifying/enhancing safety programs and developing and implementing distribution apprentice training programs to reduce accidents and improve the efficiency of crews. He also aided Al Furat Oil and Petroleum based in Damascus. While working with the Syrian company, Raines made recommendations to solve construction problems for oil companies in design specifications disputes. Following an audit, Gulf Power hired Raines to provide safety training and safety meetings for all linemen at the company.

Due to his passion for the electrical field, Raines has emersed himself in numerous safety initiatives including the Southeastern Electrical Exchange (SEE) Accident Prevention Committee, the National Safety Council Utilities Division Committee, the Advisory Board of Directors of the Institute for Safe Power line Construction (ISPC) and many more.