OSHA Safe + Sound Week is Aug. 12-18
Aug 2, 2019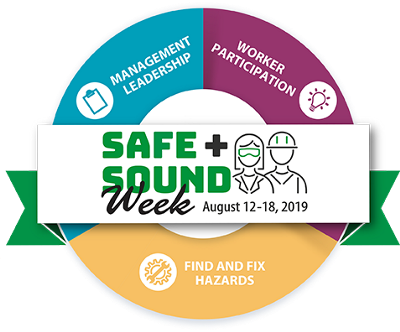 OSHA Safe + Sound Week, held August 12-18, is a nationwide event that recognizes the successes of workplace safety and health programs and offers information and ideas on how to keep America's workers safe. Take time to recognize your company's successes and efforts to be safe and sound at work during this week. Sign up for the Safe + Sound listserv to receive information on registration and additional resources.
All organizations looking for an opportunity to recognize their commitment to safety to workers, customers, the public or supply chain partners are encouraged to participate.
Get involved
Host an event for your employees to recognize your safety and health programs. Consider using the following safety talks with your employees during Safe + Sound Week.
Need more ideas for Safe + Sound Week activities? Review activities and events from past years.
After you've completed your events, download your certificate and challenge coin to recognize your organization and your workers.