Summary of Actions from the NECA Board of Governors Meeting
Oct 23, 2023

NECA News



2023 Financial Benchmarker Report is Now Available for Purchase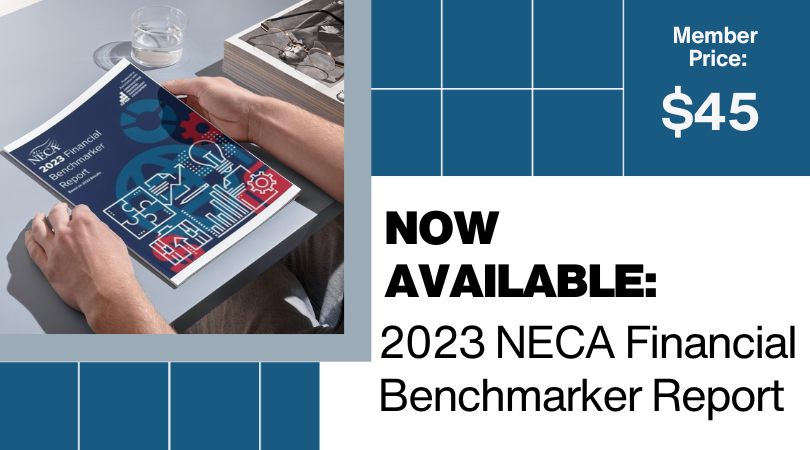 The 2023 NECA Financial Benchmarker Report presents a detailed analysis of key financial data within the electrical construction industry. Using the information within this report, electrical contractors can compare and analyze their own company's financial performance statistics to identify business strengths, weaknesses and performance improvement opportunities. This report also provides a valuable industry standard for your use during audits, claims, change order negotiation, or with a banker/bonding agent.
Save the Date: NECA Emerge in April 2024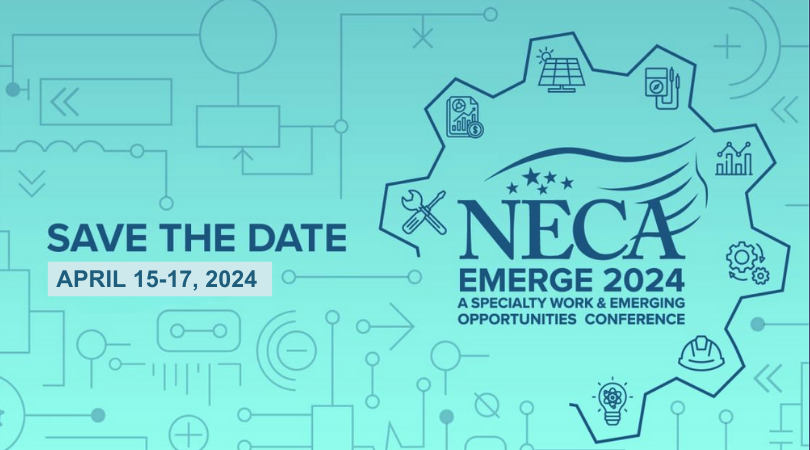 This groundbreaking conference consolidates specialized contractor areas and key business trends, streamlining efficiency and travel for NECA contractors and stakeholders. NECA EMERGE 2024 unites several industry-favorite meetings -- including Service & Maintenance and Business Development, and low voltage and systems integration disciplines from the NECA-BICSI Summit -- merging them into one power-packed three-day conference. Mark your calendars for April 15-17, 2024 in Las Vegas, Nevada!
NECA Government Affairs Update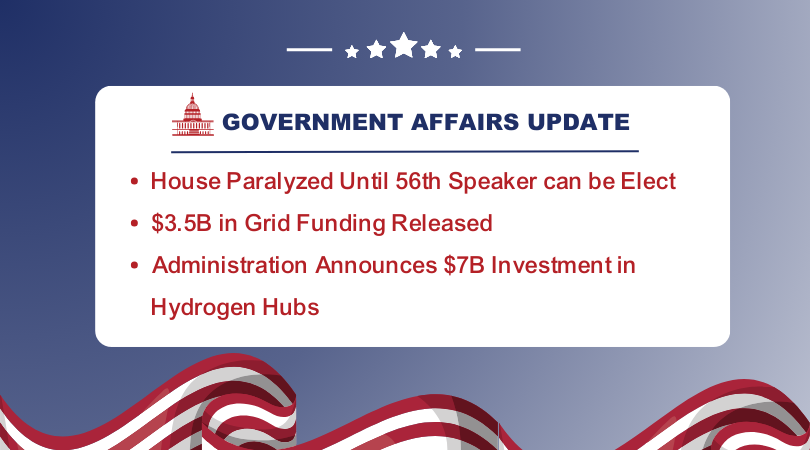 21 days after Speaker Kevin McCarthy was removed from his leadership post, the House has still not elected a new Speaker. Until a Speaker is elected, the House cannot conduct official business, therefore putting several legislative priorities at risk. NECA continues to monitor the race for Speaker as well as the progress of the 12 key appropriations bills as they move through both chambers. As this leadership crisis continues, we do not anticipate the House will be able to complete all required funding bills before Nov. 17th, which could trigger a government shutdown or lead to another CR.
District 10 Message from NECA's Outside Line Safety Exec. Director
This past week, NECA members sent safety professionals from across the country to the first ever NECA Safety Professionals Institute (NSPI) in Washington, DC. The three day, in-person session was conducted at NECA headquarters and covered essential safety management concepts. Participants, coming from various backgrounds and experience levels represented safety leaders ranging from entry to executive level employees.

Upcoming Events
In-Person Events
Executive Management Institute
Nov. 15 - 19 | Washington, D.C.
2024 MEP Innovation Conference
Jan. 29 - 31 | Orlando, FL
2024 Women in NECA & Future Leaders (WINFL) Leadership Conference
Feb. 5 - 7 | Atlanta, GA
Virtual Classrooms
EC Essentials: Business & Field Operations
Nov 7 - 9 | 1:00 - 3:00 p.m. ET
NECAPAC

PAC Total - $616,675

Operational Fund Total $321,304

TUNE IN NOW
NECA Safety Roundup - Listen Now

Innovation Overload - Listen Now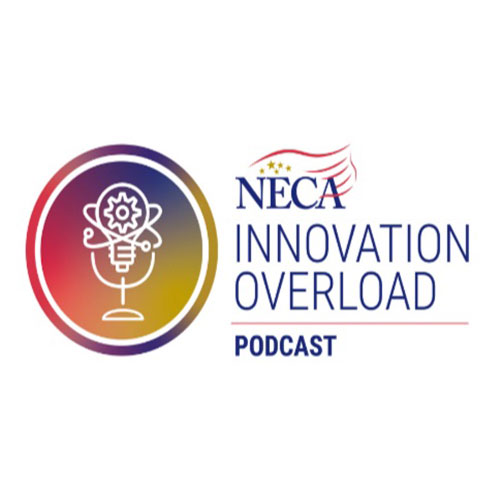 Think Like A Leader - Listen Now