Register Now: 2024 MEP Innovation Conference
Sep 11, 2023



Industry News
Spending in the manufacturing sector has ballooned since the CHIPS Act was signed into law last August. Projects underway include everything from plants focused on chip fabrication and EV batteries to consumer goods and cars.
Public agencies are testing a tool that could take monitoring of bridges and dams to a higher level by using data from drones and sensors in a digital twin. Bentley's iTwin Applications for Situational Intelligence aims to provide operational insights, improve decision-making and augment inspection processes by using reality meshes.
NECA News
Registration Now Open for the 2024 MEP Innovation Conference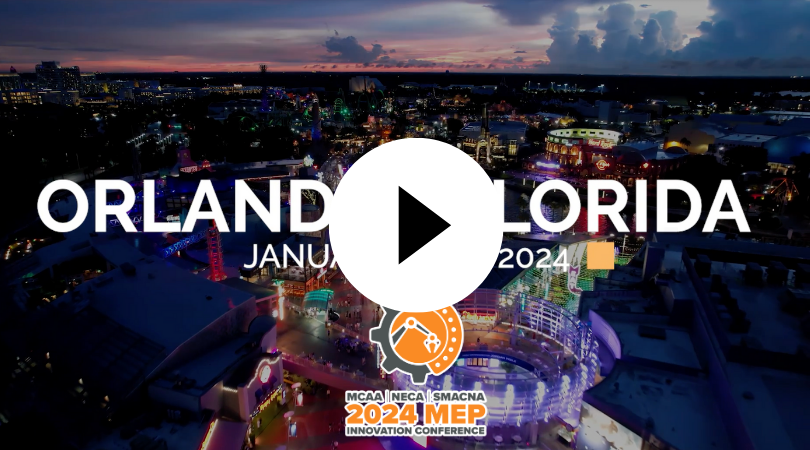 Once again, NECA, MCAA, and SMACNA have partnered together to host the 2024 MEP Innovation Conference. Immerse yourself in educational sessions, collaborative roundtable discussions, and hands-on exhibitor demonstrations that spotlight cutting-edge technologies that can improve NECA contractor productivity and profitability. Get $200 OFF your registration with promo code N3CAV!PM3P
Attend the Business Development Round Table at NECA 2023 Philly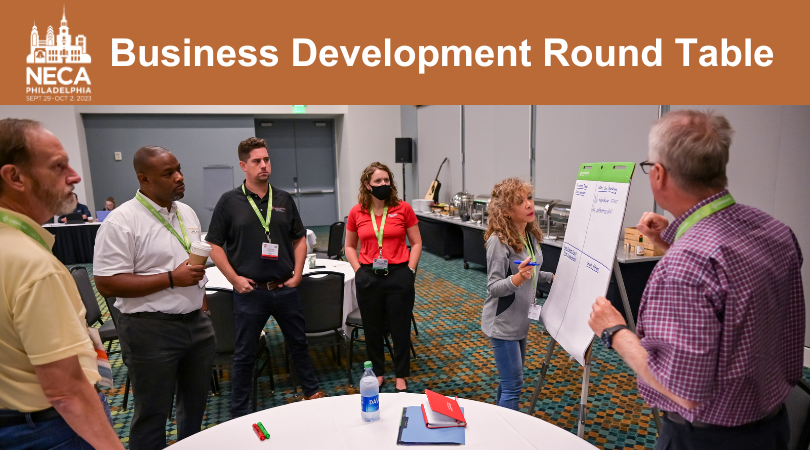 Join us for the Business Development Round Table on Sunday, October 1 at NECA 2023 Philly. Attendees will have the chance to share business challenges and work to find solutions to further position NECA and IBEW members as leaders in the EC industry. Important topics such as communication best practices, relationship management, succession planning, success tactics and more will be discussed. All convention attendees are welcome to participate.
Watch Now: September Safety Minute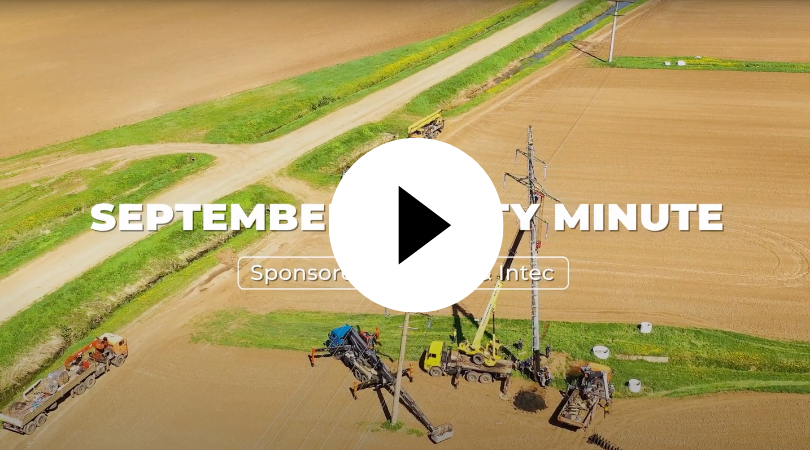 Watch September's Safety Minute, sponsored by NECA & Intec, to get the latest updates including OSHA's new heat standard, the winners of the Beat the Heat contest, revised PPE standard and more!
Government Affairs Update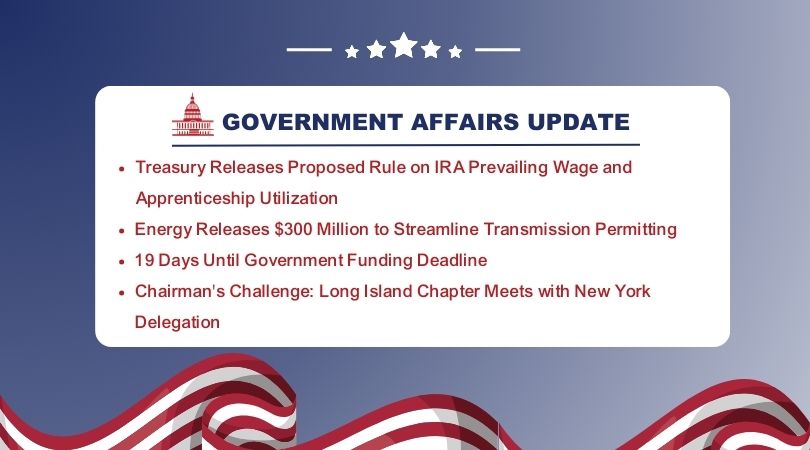 On August 29, 2023, the Department of Treasury released a Notice of Proposed Rule Making on the prevailing wage and apprenticeship utilization requirements of the Inflation Reduction Act (IRA). This follows previous interim guidance that the Treasury Department released in November of last year detailing the requirements to follow within the provisions.
Upcoming Events
In-Person Events
NECA Convention & Trade Show
Sept 29 - Oct 2 | Philadelphia, PA
NECA Safety Professionals Institute
Oct. 18 - 20 | Washington, D.C.
Executive Management Institute
Nov. 15 - 19 | Washington, D.C.

Webinars
Establish Visibility Across Individual and Project Planning To Better Develop People
Sept 13 | 2:00 - 3:00 p.m. ET
7 Steps to Material Procurement
Sept 21 | 2:00 - 3:00 p.m. ET
Virtual Classrooms
Increasing Engagement, Retention & Development for Employees
Sept 14 | 8:00 - 10:00 a.m. ET
CFO Best Practices
Sept 15 | 8:30 - 11:30 a.m. PST
Notable Dates
National Hispanic Heritage Month | Sept 15
Rosh Hashanah begins | Sept 15
Yom Kippur begins | Sept 24
NECAPAC

PAC Total - $438,580

Operational Fund Total $295,304

TUNE IN NOW
NECA Safety Roundup - Listen Now

Innovation Overload - Listen Now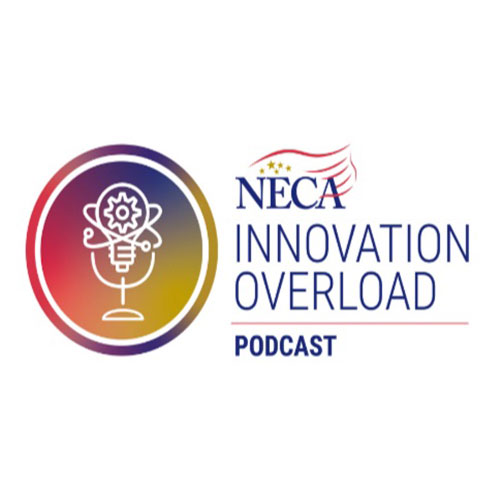 Think Like A Leader - Listen Now