Happy Labor Day!
Sep 4, 2023


Industry News
The U.S. Department of Energy on Thursday unveiled a $15.5 billion funding package to speed the nation's transition to electric vehicles, including support for battery manufacturing and retrofitting auto plants.
Google will inject $1.7 billion into its three Ohio data center campuses in Columbus, Lancaster and New Albany, according to a company press release shared with Construction Dive. The new funding builds on Google's more than $2 billion already invested in the state since breaking ground on its first Ohio data center in New Albany in 2019.
NECA News
Happy Labor Day from NECA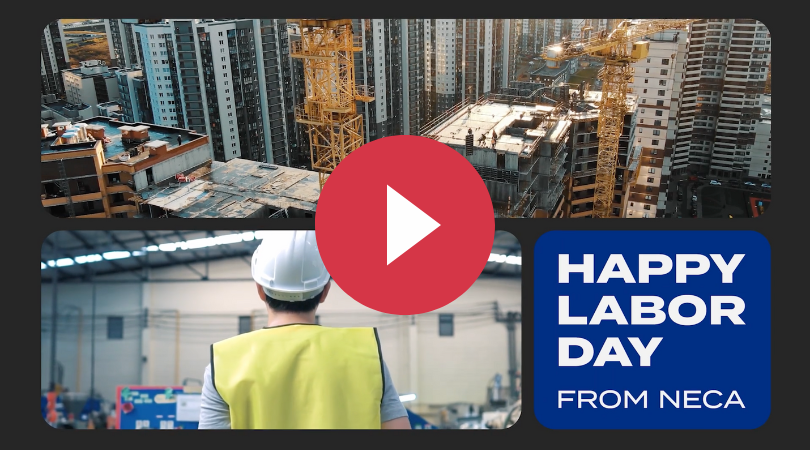 Happy Labor Day to all of our members, staff, family & friends! Your dedication and efforts make our community strong, vibrant and illuminated! Enjoy this well-deserved day of rest and relaxation.
Save the Date: September 13 Webinar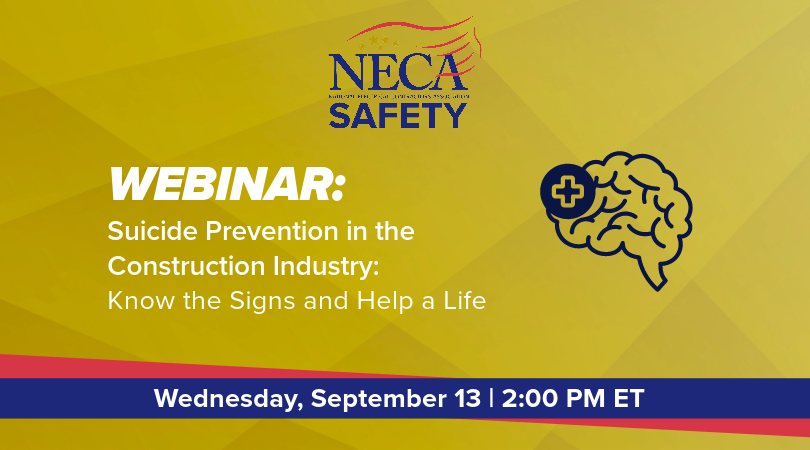 Join NECA, CPWR, MCAA, SMACNA and TAUC for a crucial webinar on Suicide Prevention in the Construction Industry. We will be joined on this webinar by a representative from NASCAR driver Daniel Dye's race team and the Race to Stop Suicide for a conversation about real issues affecting us every day and ways to spot signs of depression. You can register below and submit questions in advance.
Donate to NECAPAC for a Chance to Win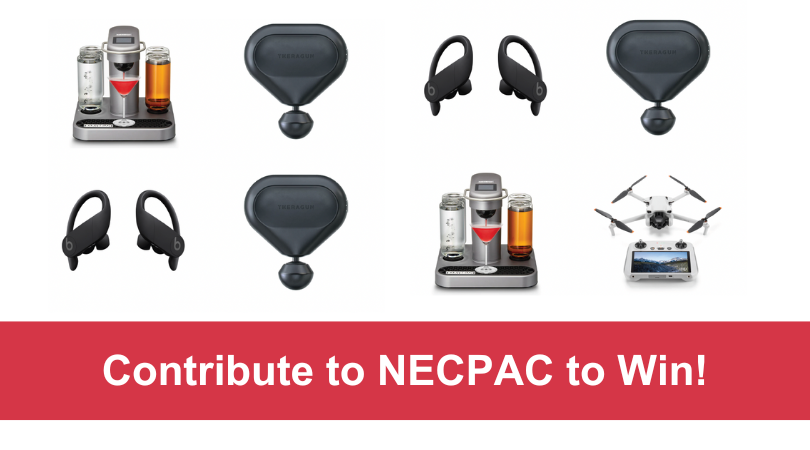 Anyone who makes an online donation, using the authorization code NECAPAC, between September 1st and October 2nd will be automatically entered in the NECAPAC sweepstakes to win great prizes! With the upcoming elections, we need your support and involvement now more than ever. Make sure we have a seat at the table by supporting NECAPAC.
Limited Spots Left for NSPI
We are still accepting applications for the NECA Safety Professionals Institute (NSPI)! NSPI will equip participants with essential knowledge and skills to ensure workplace safety and prevent accidents, injuries, and fatalities. By investing in this training, NECA contractors, Outline Line, and Inside workers prioritize workplace safety and protect their employees, contributing to long-term business success.
Upcoming Events
In-Person Events
NECA Convention & Trade Show
Sept 29 - Oct 2 | Philadelphia, PA
NECA Safety Professionals Institute
Oct. 18 - 20 | Washington, D.C.
Executive Management Institute
Nov. 15 - 19 | Washington, D.C.

Webinars
Fast, Easy, Inexpensive Reality Capture with 360° Cameras
Sept 7 | 2:00 - 3:00 p.m. ET
Establish Visibility Across Individual and Project Planning To Better Develop People
Sept 13 | 2:00 - 3:00 p.m. ET
7 Steps to Material Procurement
Sept 21 | 2:00 - 3:00 p.m. ET
Virtual Classrooms
Increasing Engagement, Retention & Development for Employees
Sept 14 | 8:00 - 10:00 a.m. ET
CFO Best Practices
Sept 15 | 8:30 - 11:30 a.m. PST
EC Essentials: Material Management, Productivity & Construction Technology
Sept 20 | 1:00 - 4:00 p.m. ET
Electrical Contractor Essentials: Material Management, Productivity & Construction Technology Virtual Classroom
Sept 20| 1:00 p.m. - 4:30 p.m. ET
Notable Dates
National Hispanic Heritage Month
National Suicide Prevention Week | Sept 10 - 16
Labor Day | Sept 4
Rosh Hashanah begins | Sept 15
Yom Kippur begins | Sept 24
NECAPAC

PAC Total - $438,229

Operational Fund Total $289,604

TUNE IN NOW
NECA Safety Roundup - Listen Now

Innovation Overload - Listen Now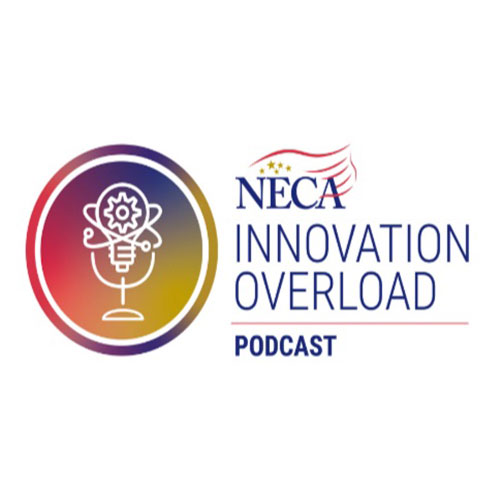 Think Like A Leader - Listen Now