Register for the NECA-NAED EV Symposium!
Aug 28, 2023


Industry News
As the industry ramps up outreach, the number of computer and data science majors applying to construction jobs has doubled, according to a new report.
The U.S. Department of Transportation's Federal Highway Administration (FHWA) today announced the immediate availability of the emergency relief funds, to help offset the costs related to infrastructure repairs and management services on the island.
NECA News
Upcoming Webinar: DOL New Davis-Bacon and Related Acts Update

The U.S. Department of Labor's recent groundbreaking update to the Davis-Bacon and Related Acts has ushered in a new era for the construction industry. Mark your calendars for Thursday, August 31 at 2:00 p.m. ET for a dive deep into the latest updates.
Save the Date: WINFL Forum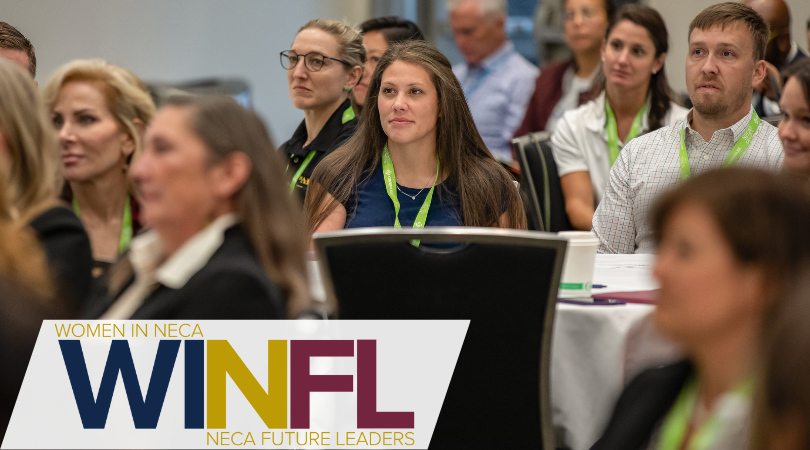 Join us for the Women in NECA + Future Leaders Forum at NECA 2023 Philadelphia on Sunday, October 1, 2023 at 2:00 p.m. Plus, WINFL will be hosting its annual conference this year in Atlanta, GA on February 5-7, 2024.
Preconvention Workshop: Construction Suicide Prevention & Mental Health Program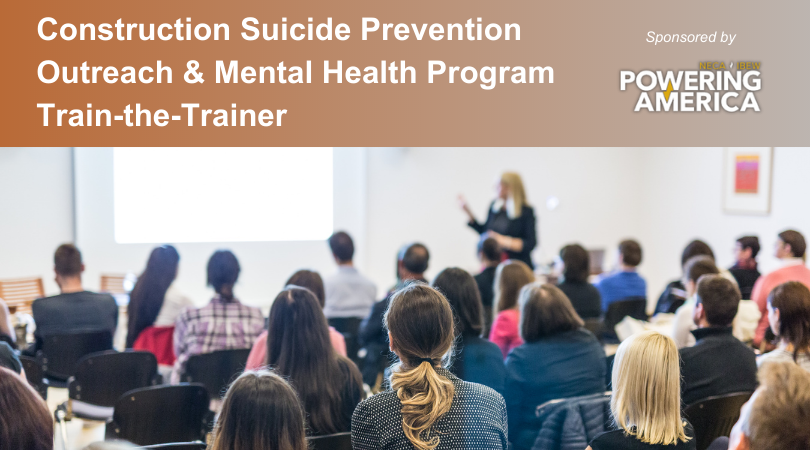 There is a critical need for suicide prevention in the construction industry. This program is offered to assist in the training of employees at all levels of a construction organization. This training creates a forum for dialogue and critical thinking about mental health challenges, and by promotes help-seeking and help-giving behaviors. This preconvention workshop will take place on Friday, September 29 at NECA 2023 Philly. Please note: NECA Convention registration is NOT required to attend this workshop.
Register for the NECA-NAED EV Symposium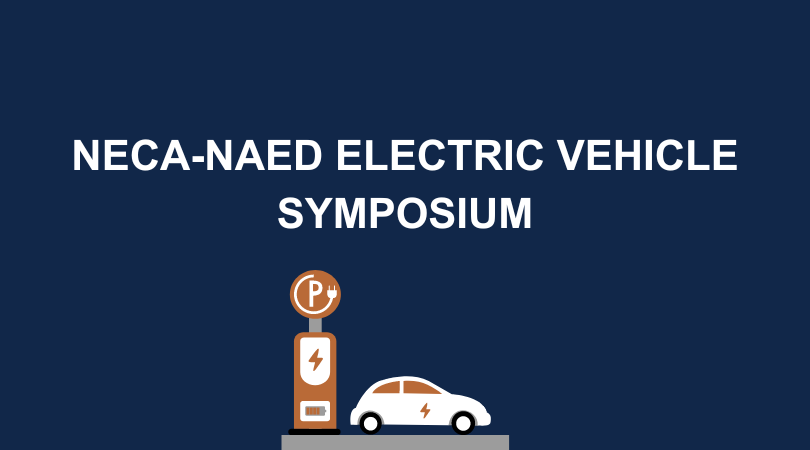 NECA & NAED have joined forces to address this changing market and how electrical contractors and manufacturers can succeed in this space. The scope of the market, products, customer expectations and how to get involved will be discussed at this joint-industry symposium, co-located with NECA 2023 Philly. This workshop takes place on Thursday September 28, a day before the start of NECA 2023 Philly.
Assistant Manager Position Available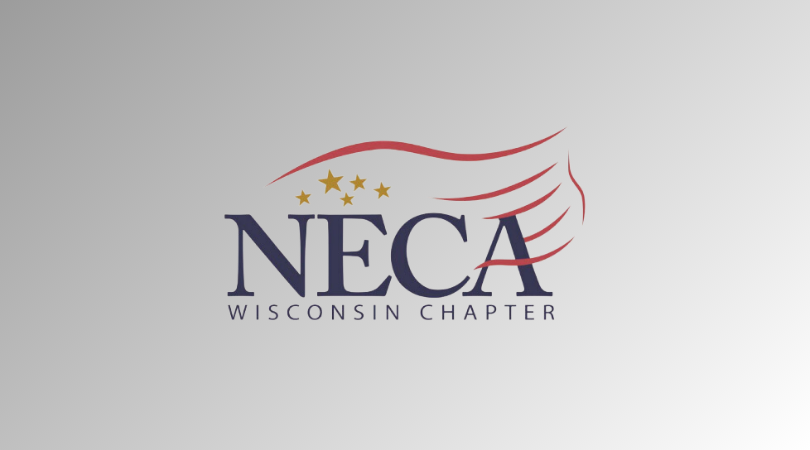 The NECA Chapter of Wisconsin has an opening for an Assistant Chapter Manager in Madison, WI. This position will act as the right hand to the Chapter Manager and will assist in managing the activities of the Chapter. Interested candidates should submit their resumes to [email protected]
Congrats to ELECTRICAL CONTRACTOR Magazine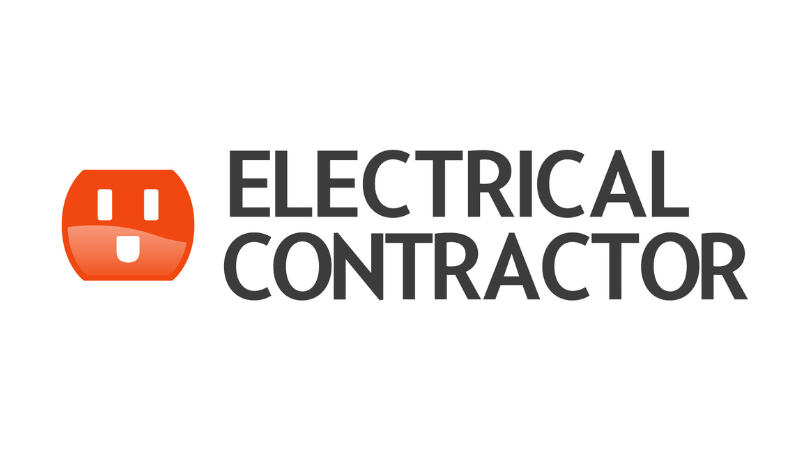 The ELECTRICAL CONTRACTOR Magazine has won a Gold Tabbie Award for its December 2022 issue and an honorable mention for its website, https://www.ecmag.com. This award is given by the Trade Association Business Publications International. The judges praised the December issue for its eye-catching cover, sophisticated design and readability. Our digital edition's navigation was also commended.
Upcoming Events
In-Person Events
NECA Convention & Trade Show
Sept 29 - Oct 2 | Philadelphia, PA
NECA Safety Professionals Institute
Oct. 18 - 20 | Washington, D.C.
Executive Management Institute
Nov. 15 - 19 | Washington, D.C.

Webinars
Department of Labor New Davis-Bacon and Related Acts Update
Aug 31 | 2:00 - 3:00 p.m. ET
Fast, Easy, Inexpensive Reality Capture with 360° Cameras
Sept 7 | 2:00 - 3:00 p.m. ET
Establish Visibility Across Individual and Project Planning To Better Develop People
Sept 13 | 2:00 - 3:00 p.m. ET
7 Steps to Material Procurement
Sept 21 | 2:00 - 3:00 p.m. ET
Virtual Classrooms
Increasing Engagement, Retention & Development for Employees
Sept 14 | 8:00 - 10:00 a.m. ET
CFO Best Practices
Sept 15 | 8:30 - 11:30 a.m. PST
EC Essentials: Material Management, Productivity & Construction Technology
Sept 20 | 1:00 - 4:00 p.m. ET
NECAPAC

PAC Total - $438,229

Operational Fund Total $289,604

TUNE IN NOW
NECA Safety Roundup - Listen Now

Innovation Overload - Listen Now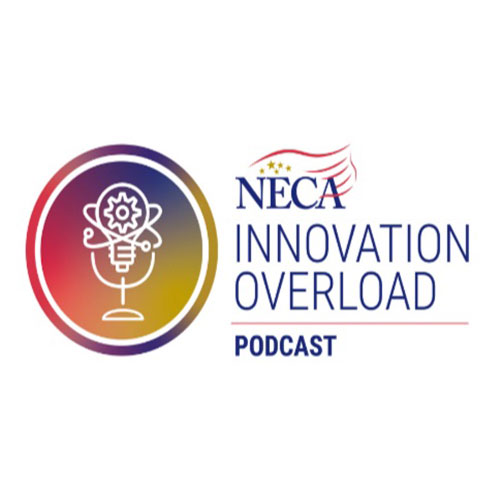 Think Like A Leader - Listen Now