2023 PEA Winners Announced!
Aug 21, 2023


Industry News
The Department of Commerce has determined that solar panel manufacturers in four Southeast Asian countries are evading U.S. trade rules by using Chinese-sourced materials subject to tariffs without paying applicable duties. NECA members should engage with distributors about the purchasing of solar panels to ensure they are not obtaining solar module and cell imports that violate the Presidential Proclamation. View Dept. of Commerce Findings.
The U.S. continues to gain ground on other countries' manufacturing dominance a year after President Joe Biden signed the $52 billion CHIPS and Science Act in August 2022. The renewed push to revive American manufacturing after decades of offshoring has led to over $503 billion in private company investment as of June 2023, according to the White House.
NECA News
2023 Project Excellence Winners Announced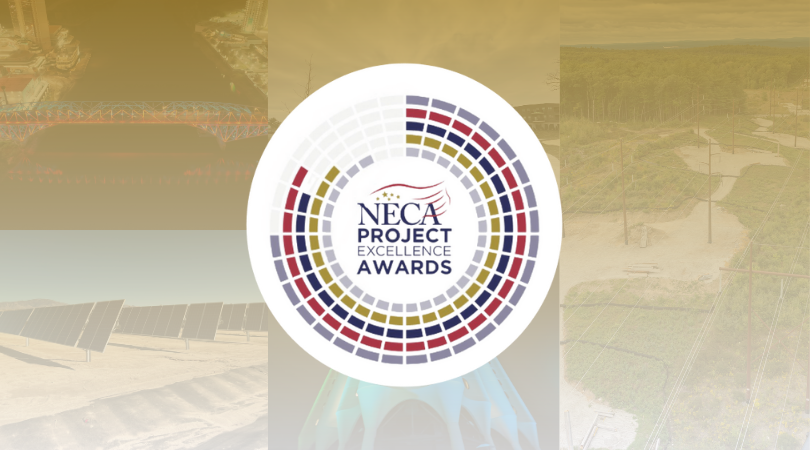 NECA has named 17 winning projects from across the United States as winners of the prestigious NECA 2023 Project Excellence Awards. This year saw a record-breaking number of PEA applications with well over 100 impressive project submissions. The Project Excellence Awards program also saw its first international win in 2023, expanding the global reach and awareness of NECA.
NECA Disaster Relief Fund: Contribute Now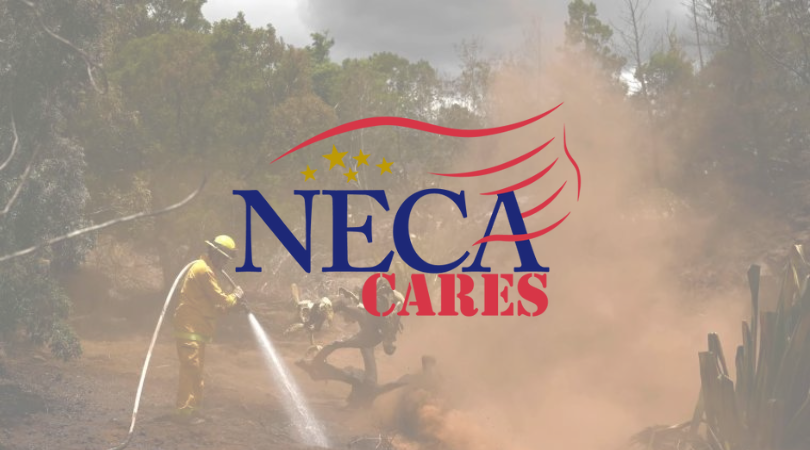 The NECA Disaster Relief Fund, sponsored and administered by ELECTRI International, provides much needed financial assistance to our members who truly require our care and support following a disaster that impacts them and their businesses. If you have been recently impacted and seek assistance from the fund, please work with your NECA Chapter to request disaster aid.
In-depth Education on Topics You Need Most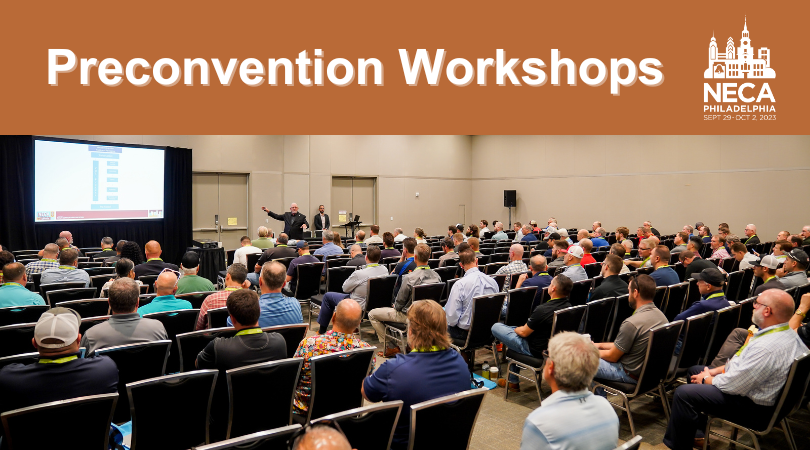 Each year, NECA offers in-depth workshops before the start of the Convention that take a deep dive on the topics you need most. Workshop highlights include:
Up to Code: Summer Updates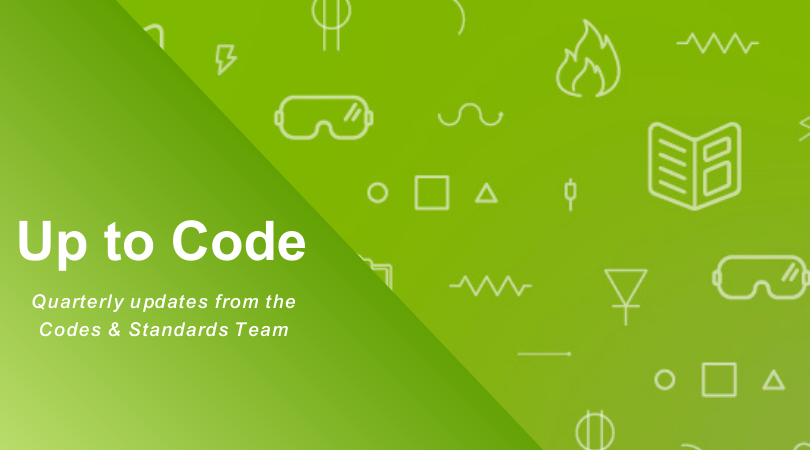 NECA's Up to Code Quarterly Newsletter is a comprehensive source of vital information for professionals in the electrical industry. Providing a curated collection of the latest updates and insights on codes, regulations and industry standards, this newsletter equips NECA members with the knowledge needed to navigate the complex landscape of electrical Code compliance. Stay ahead of the curve with this essential resource from NECA Codes and Standards.
NECA Government Affairs Updates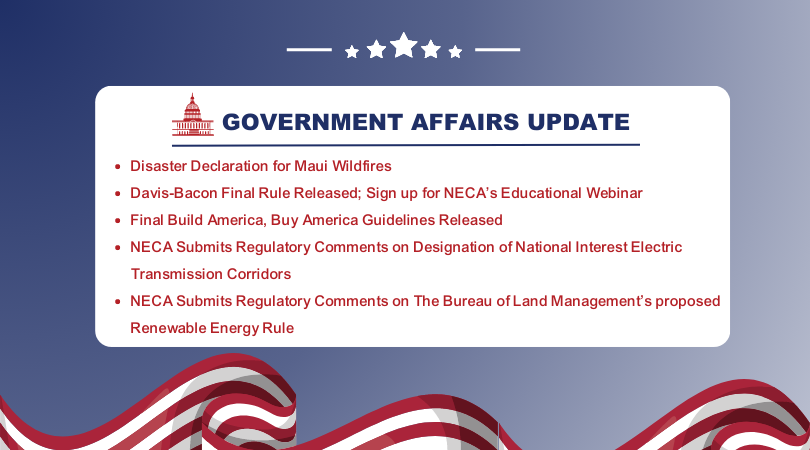 On August 8, 2023, wildfires began in Hawaii, devastating the island state. The Biden Administration approved the Hawaii Disaster Declaration two days after the fire began, giving individuals impacted by the fires in Maui County access to Federal funding for recovery efforts. View more information on the current government resources here.
How Reliable is Industry Level Safety Data for ETD Employers?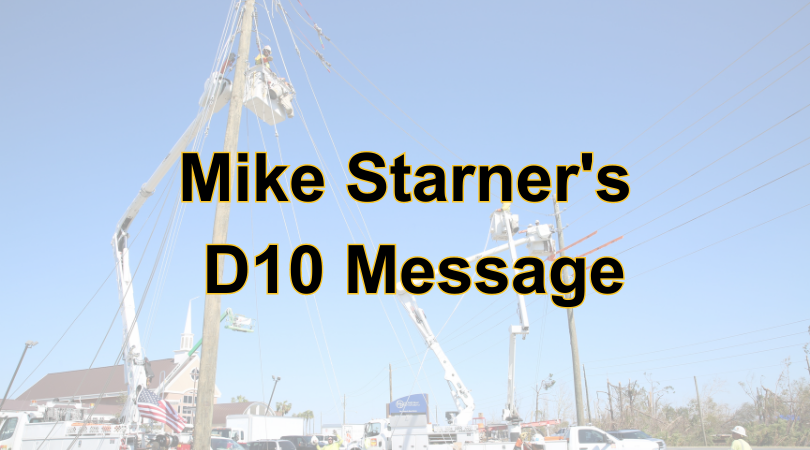 I'm often asked to provide a comparison on how individual employers or subsets of the industry compare to the Electric Transmission and Distribution (ETD) industry as a whole. It may come as a surprise, but finding a reliable data source for this information can be challenging. Read Mike Starner's full D10 Message below.
Upcoming Events
In-Person Events
NECA Convention & Trade Show
Sept 29 - Oct 2 | Philadelphia, PA
NECA Safety Professionals Institute
Oct. 18 - 20 | Washington, D.C.
Executive Management Institute
Nov. 15 - 19 | Washington, D.C.

Webinars
Department of Labor New Davis-Bacon and Related Acts Update
Aug 31 | 2:00 - 3:00 p.m. ET
Fast, Easy, Inexpensive Reality Capture with 360° Cameras
Sept 7 | 2:00 - 3:00 p.m. ET
Establish Visibility Across Individual and Project Planning To Better Develop People
Sept 13 | 2:00 - 3:00 p.m. ET
7 Steps to Material Procurement
Sept 21 | 2:00 - 3:00 p.m. ET
Virtual Classrooms
Increasing Engagement, Retention & Development for Employees
Sept 14 | 8:00 - 10:00 a.m. ET
CFO Best Practices
Sept 15 | 8:30 - 11:30 a.m. PST
EC Essentials: Material Management, Productivity & Construction Technology
Sept 20 | 1:00 - 4:00 p.m. ET
Notable Dates
Women's Equality Day | August 26
NECAPAC

PAC Total - $438,229

Operational Fund Total $289,604

TUNE IN NOW
NECA Safety Roundup - Listen Now

Innovation Overload - Listen Now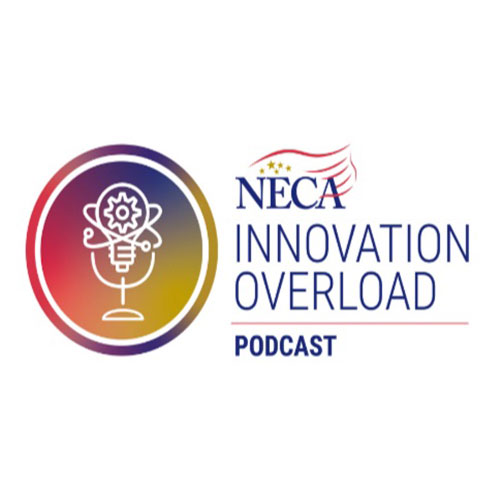 Think Like A Leader - Listen Now