NECA Announces the 2023 National Award Winners + Academy Inductees
Jul 10, 2023

Industry News
Construction employment took another jump in May, gaining 23,000 jobs in the month, with increases in nearly all sectors of the industry, the Bureau of Labor Statistics has reported. The latest monthly BLS employment report, released July 7, showed that the residential specialty trade contractors segment recorded the strongest results in May, adding 10,000 jobs.
NECA News

NECA Announces the 2023 National Award Winners + Academy Inductees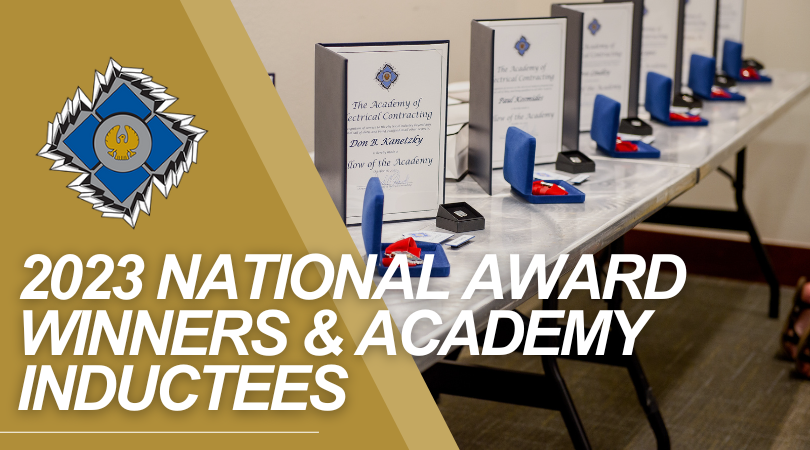 NECA has named this year's esteemed group of leaders in the electrical construction industry as 2023 national award recipients. NECA also announced the newest inductees in to the Academy of Electrical Contracting. Fellowship in the Academy of Electrical Contracting is one of the highest honors bestowed upon an individual in our industry. The inductees will be installed on Saturday, September 30th, at the Opening General Session of the NECA 2023 Convention in Philadelphia, PA.
What You Missed at the 2023 NECA Service and Maintenance Conference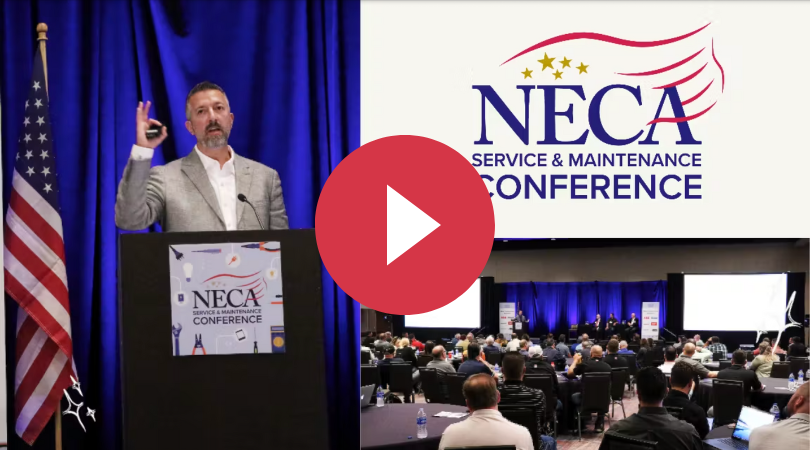 Wrapping up on June 29th, the two-day Service & Maintenance Conference allowed NECA contractors the chance to explore the benefits of starting service and maintenance departments at their businesses, or how to strengthen already successful operations. The conference included numerous industry experts who were able to share tips for success and suggestions to avoid turmoil. Check out what attendees said about the inaugural event!
Sign This Petition to Thank a Lineworker!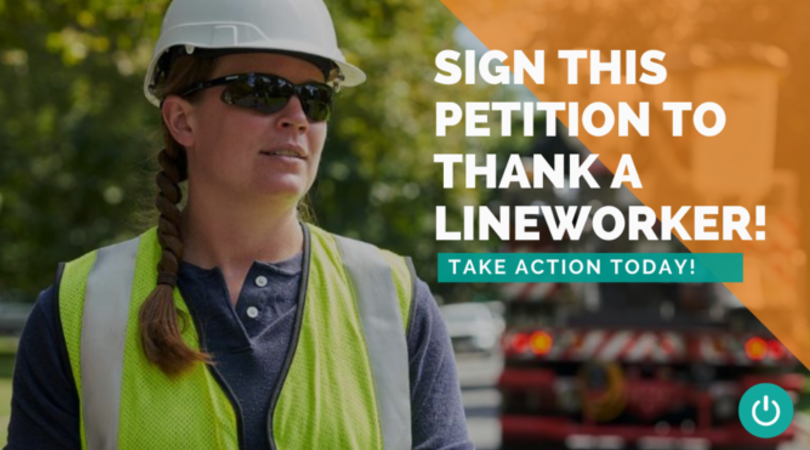 The IBEW, NECA, and the Edison Electric Institute have joined together this Monday, July 10th, to observe National Lineworker Appreciation Day. Celebrated annually, National Lineworker Appreciation Day honors the life and work of Henry Miller, the first IBEW president, and our nation's more than 100,000 electrical lineworkers. Please join us in saluting our nation's lineworkers by adding your name to the following petition. Read more here.
NECA Government Affairs Update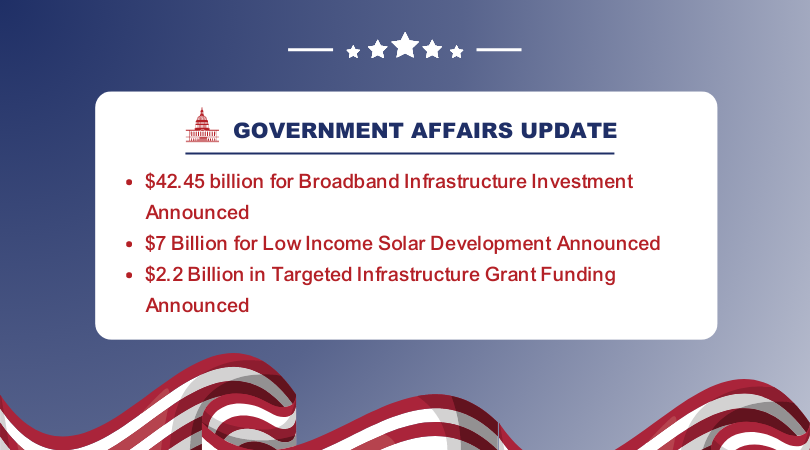 On June 26, 2023, the Department of Commerce's National Telecommunications and Information Administration (NTIA) announced how it will allocate funding to all 50 states, the District of Columbia, and five territories to deploy affordable, reliable high-speed Internet service to everyone in America.
All the Information You Need for NECA 2023 Philly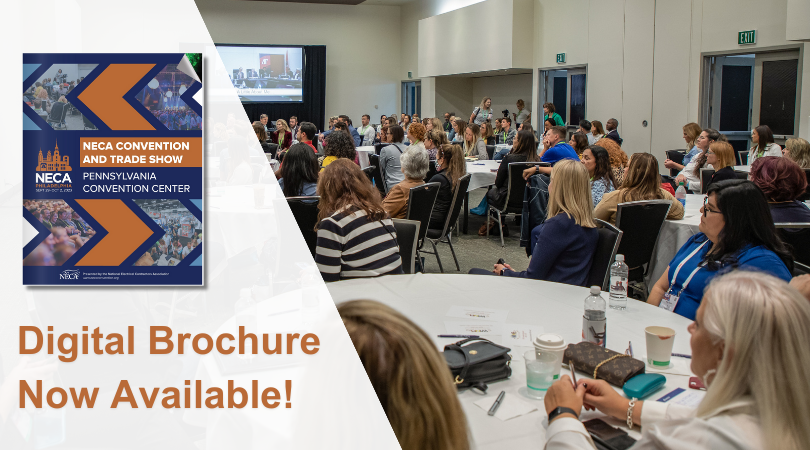 NECA has published its digital brochure for this year's NECA Convention & Trade Show. Browse the full education schedule, exhibitor list, reception details, trade show activities, keynote speakers and much more in the brochure. Don't wait and register today for NECA 2023 Philly! Early registration ends August 1.
Apply Today: NECA Safety Professionals Institute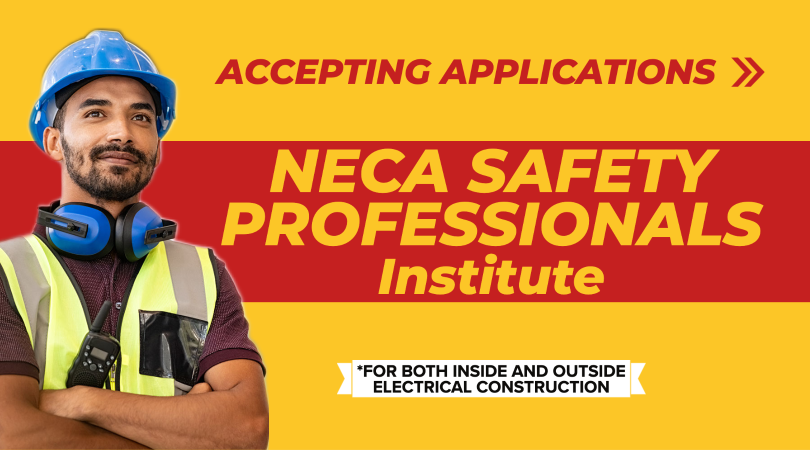 Designed for new safety professionals in the EC industry, the NECA Safety Professionals Institute provides participants with the "must know" topics for those responsible for keeping our workers safe. Applications for the NECA Safety Professionals Institute will be processed on a first-come basis and attendance is limited.

Upcoming Events
In-Person Events
NECA Convention & Trade Show
Sept 29 - Oct 2 | Philadelphia, PA

Webinars
The NFPA 70B Standard Just Got Overhauled -- is your electrical system still in compliance?
Aug 15 | 1:00 - 2:00 p.m. ET
Fast, Easy, Inexpensive Reality Capture with 360° Cameras
Sept 27 | 2:00 - 3:00 p.m. ET
Notable Dates
International Day of Friendship | July 30
NECAPAC
PAC Total - $300,814

Operational Fund Total $142,245

TUNE IN NOW
NECA Safety Roundup - Listen Now

Innovation Overload - Listen Now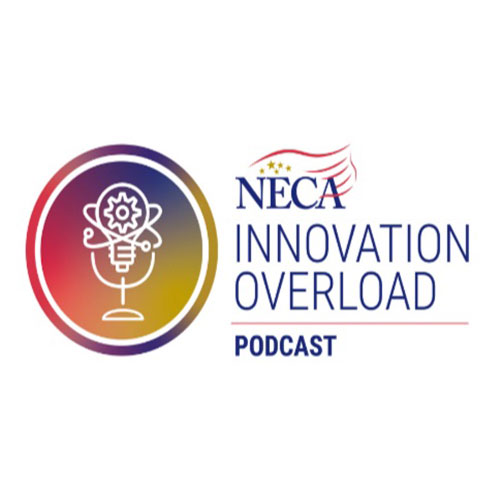 Think Like A Leader - Listen Now