Winners of the 2023 Recognition of Safety Achievement Program
May 1, 2023

Industry News
German technology company Bosch plans to invest $1.5 billion to convert a California semiconductor plant it acquired as part of a purchase of chipmaker TSI Semiconductors. Bosch says it plans to invest in the 45-acre Roseville, Calif., facility, though the full scope of the project is dependent on federal funding from the CHIPS and Science Act and state economic development incentives.
To better inform young people about a career in the trades, Chris Eccleston, founder and CEO of Delmarva Veteran Builders, and Jenny Kerr Schroen, the firm's creative developer and graphic designer, have written and are publishing a children'sn adventure book.
NECA News

Winners of the 2023 Recognition of Safety Achievement Program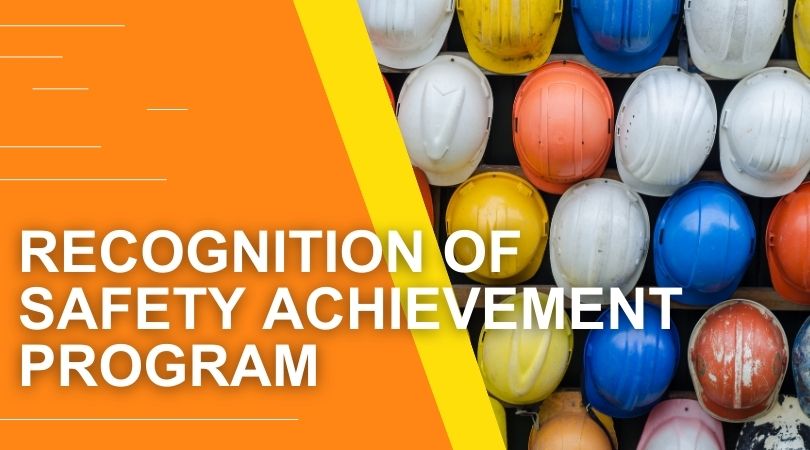 NECA's Recognition of Safety Achievement program is an elite safety recognition focused on recognizing thriving companies that excel in multiple areas of their safety and health programs. Member companies that consistently have OSHA recordable injury and fatality rates at levels lower than the industry standard, and implement internal company safety practices above and beyond basic compliance receive the recognition.
Achievement of Safety Excellence
Construction Safety Week Begins Today!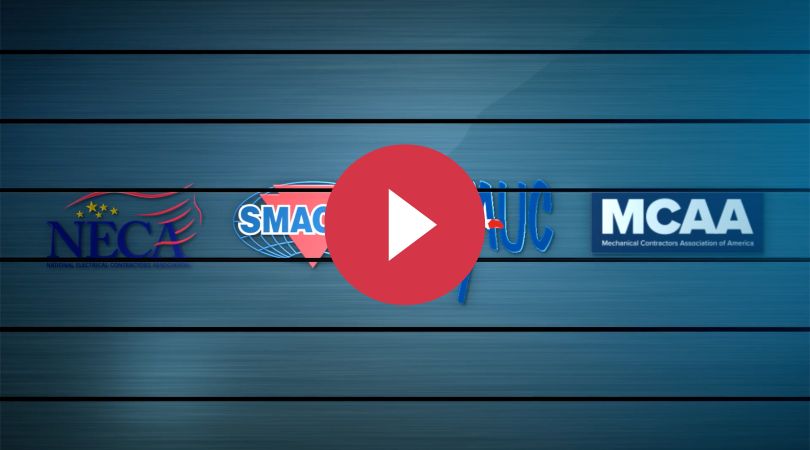 Watch as the Safety Director's for NECA, SMACNA, TAUC and MCAA kickoff the 2023 Construction Safety Week and the OSHA Safety Stand-down to prevent falls in construction. Safety Week begins today on Monday, May 1 and ends on Friday, May 5 with this year's theme being Strong Voices, Safe Choices to showcases the industry's dedication to creating a culture and environment where everyone is empowered to step in, speak up, and take action to keep their team and job site safe.
DICIN Electric Named U.S. Small Business Administration's "Subcontractor Of The Year!"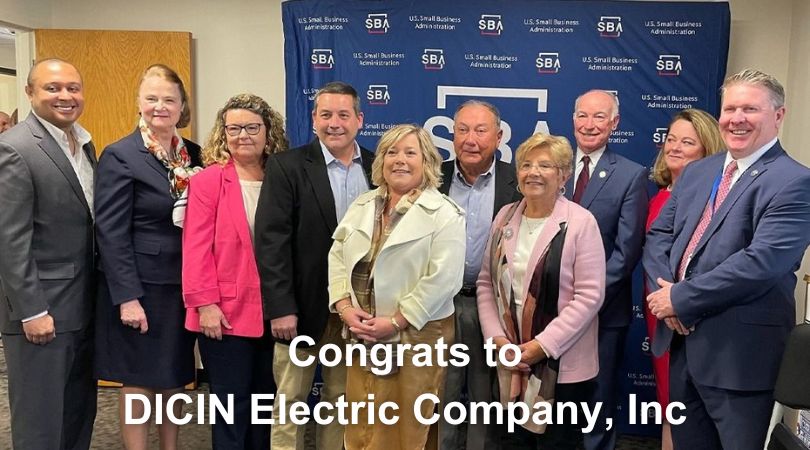 On Monday, May 1st, 2023, DICIN Electric Company, Inc. of Waterford, Connecticut was invited by President Joe Biden to be honored as the U.S. Small Business Administration's Federal Subcontractor of the Year for the entire country. Cindy Hersom, the president and owner of DICIN Electric, represented the company at the White House ceremony as the family business celebrates its 50th anniversary serving the New England Region.
Registration Closing: 2023 Business Development Conference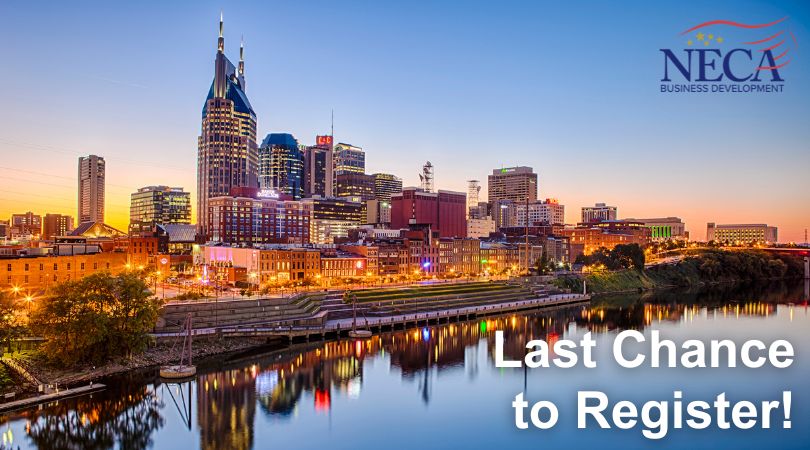 The deadline to register for this year's Business Development Conference is tomorrow, May 2. This conference is designed to provide a platform for growth, collaboration, and game-changing opportunities that allows contractors to stay ahead of the curve and achieve their full potential. Our goal is to help our members thrive in today's competitive and rapidly-changing business world.
NECA-BICSI Summit 2023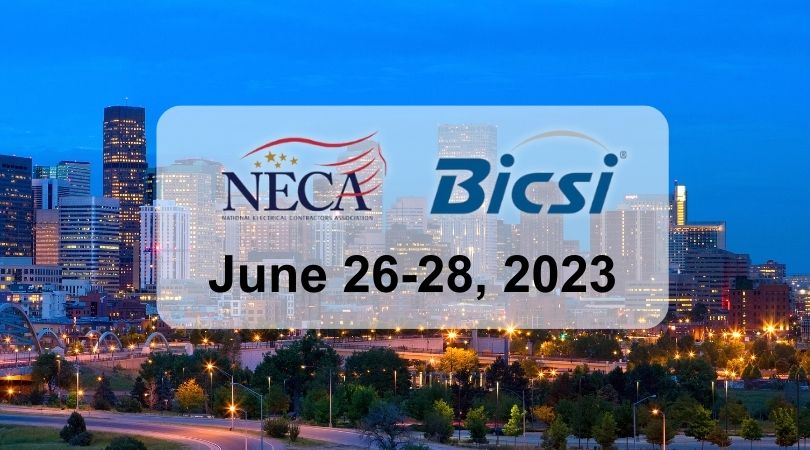 Two industry giants have come together to address the growing needs of the low voltage and technology communities. NECA & BICSI have joined forces to bring you the annual NECA • BICSI Summit. Owner/operators, construction superintendents, project managers, safety managers, division managers — this summit is for you!
New This Year: NECA Service & Maintenance Conference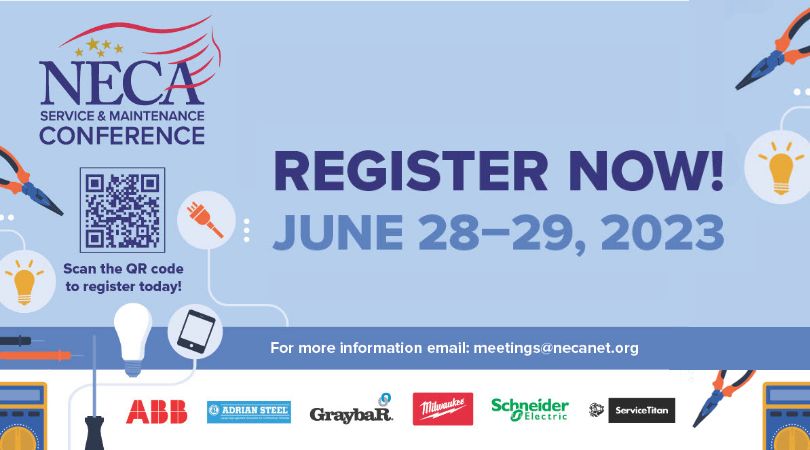 This brand-new conference will assist NECA members who are considering establishing or improving their service and maintenance divisions. Expert presentations and NECA contractor-led panels will provide insight on how to operate a maintenance sector from start to finish. The Service and Maintenance Conference will also offer an atmosphere of collaboration where members can learn from each other, discuss best practices, discuss ways to improve, and share challenges and solutions.

Upcoming Events
Virtual Classrooms
Driving Project Success
June 21 | 12:00 - 3:00 p.m. ET
View Courses
In-Person Events
2023 Business Development Conference
May 21 - 23 | Nashville, TN
2023 Safety Professionals Conference
May 24 - 26 | Nashville, TN
2023 NetGen Fly-In
June 6 - 7 | Washington, D.C.
NECA-BICSI Summit
June 26 - 28 | Denver, CO
Service & Maintenance Conference
June 28 - 29 | Denver, CO
Notable Dates
National Asian American and South Pacific Islander Heritage Month
Jewish-American Heritage Month
Cinco de Mayo | May 5
Mother's Day | May 14
Malcolm X's Birthday | May 19
Memorial Day | May 29
NECAPAC
PAC Total - $255,459

Operational Fund Total $126,595

Special Thanks

Special thanks to Matthew Englert of Rosendin for joining the Political Leadership Council!
Congratulations to the Nebraska Chapter on reaching its 2023 NECAPAC goal!

TUNE IN NOW
NECA Safety Roundup - Listen Now

Innovation Overload - Listen Now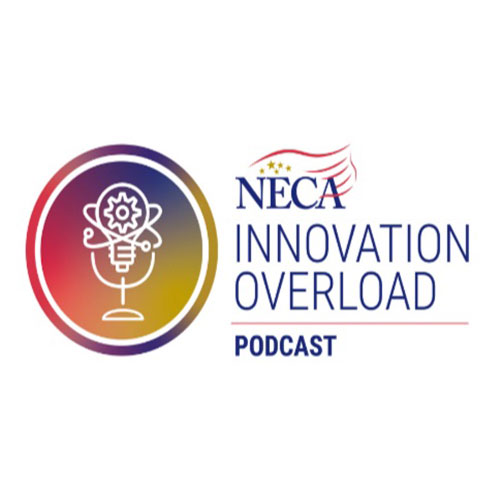 Think Like A Leader - Listen Now