Advocating at NECA Legislative Conference
Apr 3, 2023

Industry News
Microsoft plans to build a $1 billion, 315-acre data center campus south of Milwaukee in Mount Pleasant, Wisconsin, according to the Racine County Economic Development Corp. The Mount Pleasant Village Board will vote on the proposed development on March 30, and the Racine County Board will vote at its April 11 and April 18 meetings. Pending these approvals, site construction work could start later this year, according to the release.



NECA News

Advocating at NECA Legislative Conference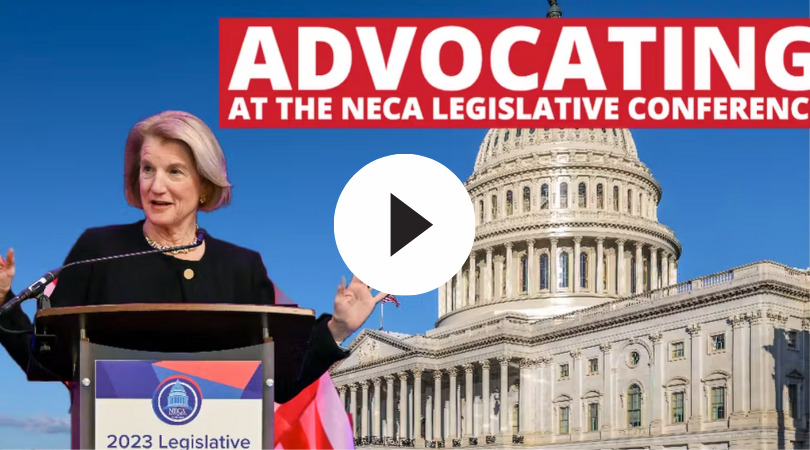 The 2023 NECA Legislative Conference was a successful three days! It brought together electrical contractors all across the country to advocate for the issues that will help advance the industry. Watch now to hear from some of our attendees on why they believe this conference is the premier advocacy event!
NECA Seeks Input on NECA 2023 Financial Benchmarker Report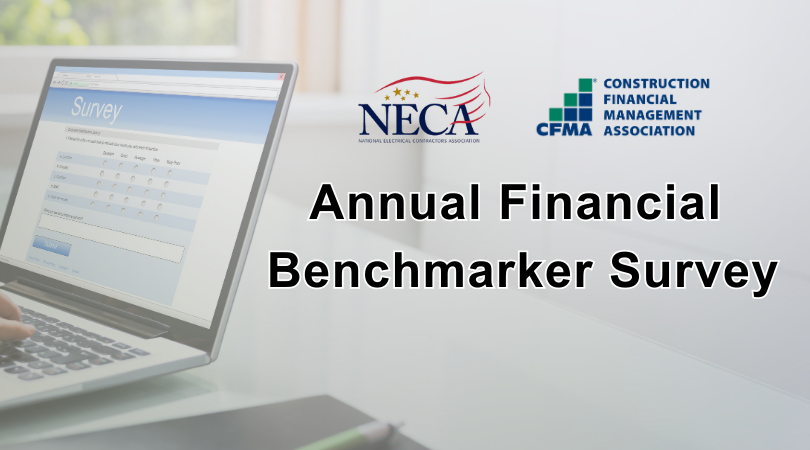 NECA and CFMA are teaming up again to develop the Financial Benchmarker report. The report provides an in-depth analysis of key financial data and provides an industry standard that can be used for change order negotiations, audits, claims and more. The survey is confidential and should take less than 30 minutes to complete. Feedback is due no later than May 24. View FAQ sheet here.
Unleashing Opportunities at the 2023 Business Development Conference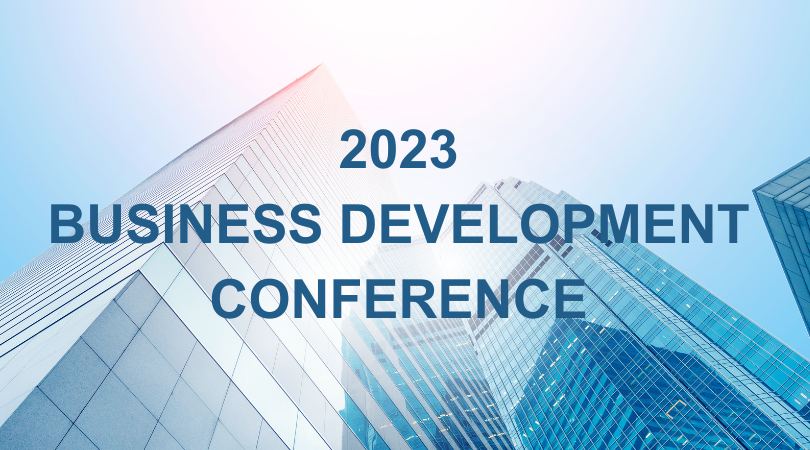 At NECA Business Development, our mission is to empower our members with the expertise, resources, and innovative strategies they need to succeed in a dynamic and ever-evolving business landscape. This conference is designed to provide a platform for growth, collaboration, and game-changing opportunities that allows contractors to stay ahead of the curve and achieve their full potential. Join us in Nashville, TN from May 21-23, 2023!
Take Advantage of this Exclusive Member Benefit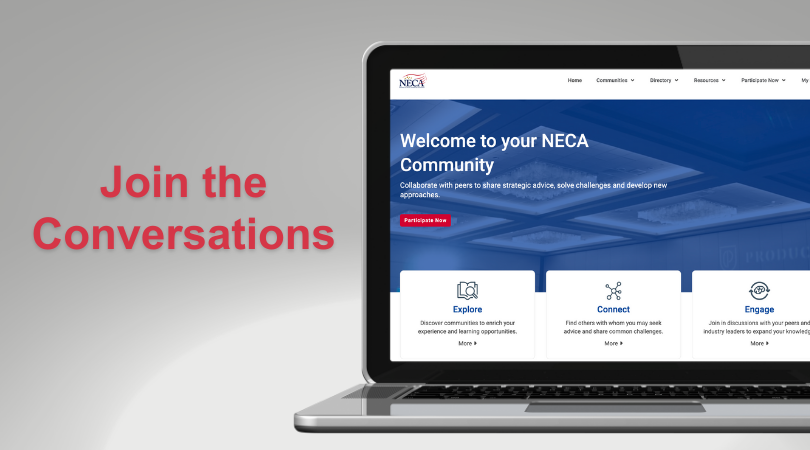 NECA Network is our online community to connect with one another, share resources, and exchange information in the most convenient way. Benefits include:
Read honest reviews about industry softwares
Discover service agreement templates
Get recommendations on business programs
Ask questions & collaborate with industry professionals
Solve business challenges
Discuss company roadblocks & obstacles
Upcoming Events
Virtual Classrooms

Transform Your Organization for the Future
April 14 | 12:00 - 3:00 p.m. ET
Key Performance Indicators: Using Lagging Information to Create Leading Indicators
April 21 | 8:00 - 10:00 a.m. ET
View Courses
In-Person Events
Women in NECA & Future Leaders Conference
April 16 - 17 | San Antonio, TX
NECA Now
April 16 - 17 | San Antonio, TX
2023 Business Development Conference
May 21 - 23 | Nashville, TN
2023 Safety Professionals Conference
May 24 - 26 | Nashville, TN
Webinars
Establish Visibility Across Individual & Project Planning to Better Develop People
September 13 | 2:00 - 3:00 p.m. ET
Notable Dates
Ramadan | March 22 - April 1 (sundown to sundown)
Passover | April 5-13
Good Friday | April 7
Easter | April 9
Earth Day | April 22
NECAPAC
PAC Total - $142,454

Operational Fund Total - $72,600

Special Thanks

NECAPAC broke records this week, raising $80,030 at legislative conference, $30,000 more than last year! Special thanks to the following Political Leadership Council members on renewing:
James Bane of Mon Valley Electric Inc.
Thomas DePace of Advance Sound Company
Rick Jamerson of Jamerson & Bauwens Electric
David Long of NECA National
Mark Mazur of MJM Electric
Jim McGlynn of McWilliams Electric Co. Inc.
Tom Morton of LLD Electric Co.
Rick Osbakken of Holden Electric
Christeen Speelman-Parsons of Speelman Electric Inc.
Troy Yates of RL Yates Electric
We also had the following members join the PLC during the conference:
David Ahern of Homestead Electrical Contracting LLC
Collin Weiner of Cal Energy Corp.
TUNE IN NOW
NECA Safety Roundup - Listen Now

Innovation Overload - Listen Now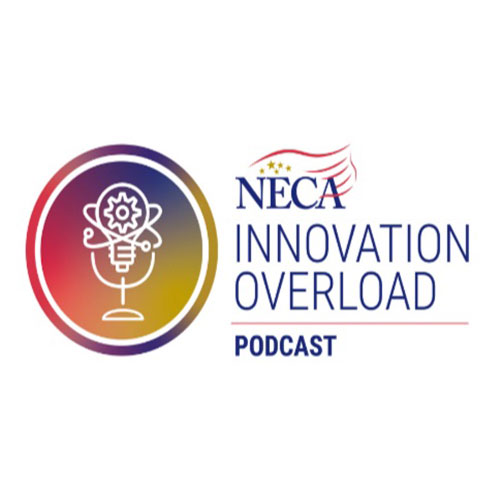 Think Like A Leader - Listen Now