Accepting Applications: 2023 Project Excellence Awards
Mar 6, 2023

Industry News
Economists pushed back their forecast for the start date of a U.S. recession, with 28% predicting that a downturn will begin before April and 33% expecting a slump to start during the second quarter, the National Association for Business Economics found in a survey this month. In a December NABE survey, 52% of economists forecast that a downturn would start this quarter.

Semiconductor chip producers must pay their construction workforce prevailing wages and will be "strongly encouraged" to use project labor agreements if they want a piece of the $39 billion available in federal funding to support fabrication plant construction, expansion or modernization projects, U.S. Commerce Secretary Gina Raimondo says.

NECA News
Accepting Applications: 2023 Project Excellence Awards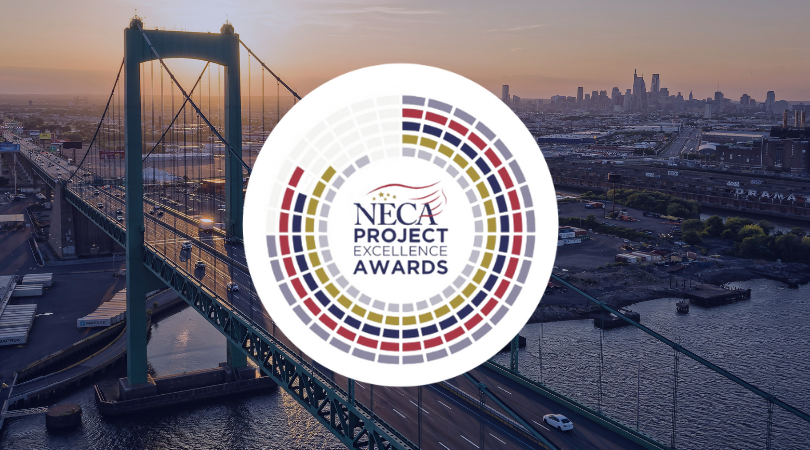 The NECA Project Excellence Awards were created to recognize member companies for their outstanding commitment, professionalism and ingenuity in delivering an electrical project across 13 different market sectors! We want to see the innovative and cutting-edge projects that your company completed in 2022. Get a chance to be celebrated on stage at our annual convention in September where the PEA awards will be presented!
Last Day to Register for NECA's Labor Relations Conference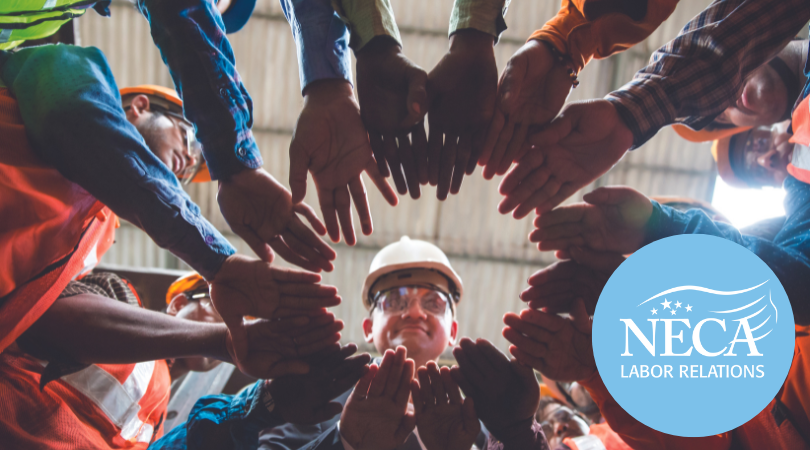 This year's Labor Relations conference will include a wide range of presentations from industry experts, NECA and IBEW representatives and Keynote speaker Roy Spence. Topics will include employment law, the use of the Pattern Agreement Guide, the NMA, a CLRC presentation on the Settlements Reports and the Union Electrician Workforce characteristics and projections report, and labor relation challenges. The conference will take place in Nashville, TN on March 20-22, 2023!
March 2023 Safety Minute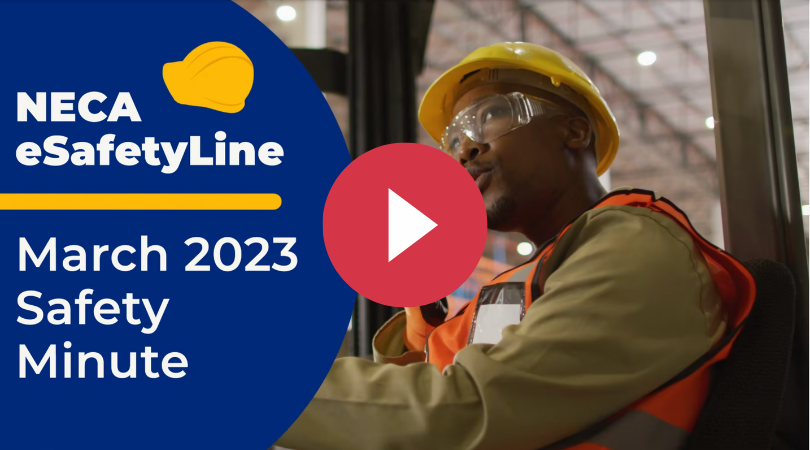 Watch this month's Safety Minute to hear important updates and news including new OSHA guidance to makes its penalties more effective, a revised Combustible Dust National Program Emphasis Program and an interim final rule on establishing procedures for handling retaliation complaints.
Secure Your Spot at NECA Now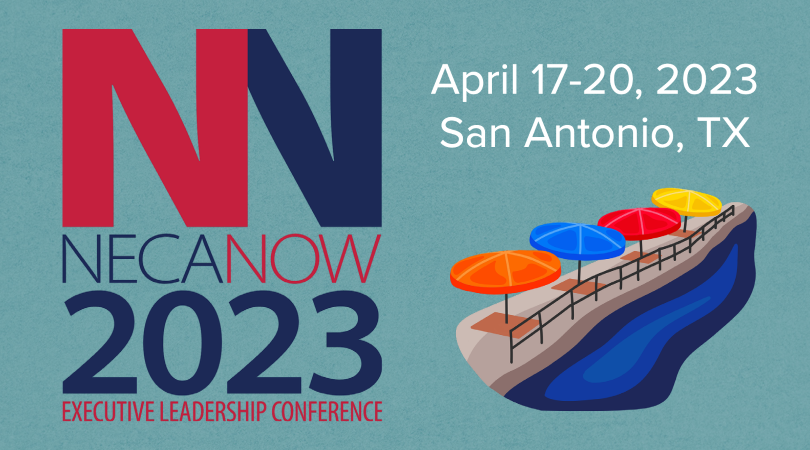 Join us for the 6th NECA Now on April 17-20, 2023! This year's conference will focus on leadership development with presentations by top business experts. General sessions speakers, Leonard Brody, Ryan Leak and Marty Moore and world-class breakout session speakers will add new perspectives that will help develop your leadership skills.
NECA Needs Your Input on our DEI Survey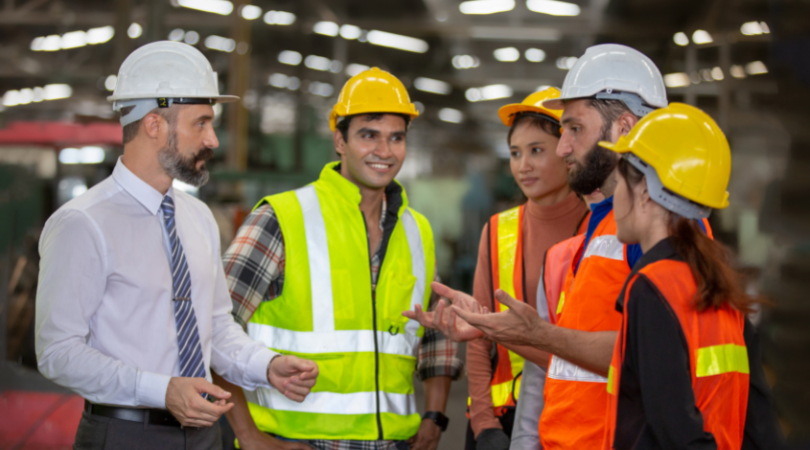 In order to understand where the electrical construction industry is going and where it needs to be, the first step is understanding where we are at, as an organization. NECA is asking for your participation in our Diversity, Equity, Inclusion, & Belonging Security survey. As industry leaders, participating in this survey will give us the ability to collect critical data and act on it. This is the 3rd annual survey of the membership, so we are able to establish metrics
New Online Project Management Class Available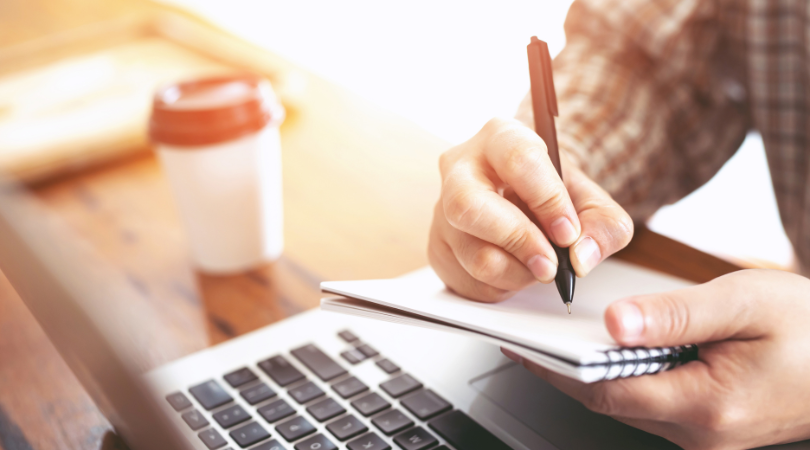 Making time to follow a QA/QC process can save the electrical contractor from costly mistakes and rework. Your role as electrical project manager is central to the QA/QC process. Quality Assurance and Quality Control helps electrical project managers effectively manage the QA/QC process. Participants will define the QA/QC process, explain the electrical contractor's obligation in the QA/QC process, identify what the contract requires for QA/QC, and identify the items to include and what questions to ask in their QA/QC process.
Upcoming Events

V
irtual Classrooms
Basic Estimating of Electrical Construction
March 2- April 4 | 10:00 a.m. - 12:00 p.m. ET
Calculating Shop Burden
March 23 | 1:00 - 4:00 p.m. ET
In-Person Events
2023 Labor Relations Conference
March 20 - 22 | Nashville, TN
Women in NECA & Future Leaders Conference
April 16 - 17 | San Antonio, TX
NECA Now
April 16 - 17 | San Antonio, TX
Webinars
Tips for Trades: Using Technology to Build a Competitive Advantage in Your Markets
March 22 | 1:00 - 2:00 p.m. ET
Notable Dates
International Women's Day | March 8

NECAPAC
PAC Total - $48,845

Operational Fund Total - $61,235

Special Thanks
Congratulations to the Iowa chapter for reaching their 2023 goal!
TUNE IN NOW
Innovation Overload - Listen Now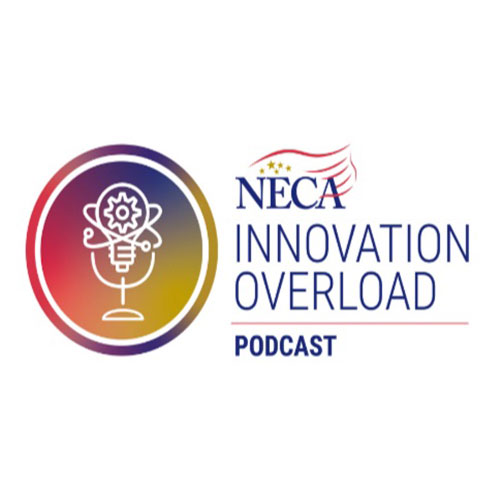 Think Like A Leader - Listen Now