Apply Now for the Recognition of Safety Achievement Awards!
Feb 27, 2023

Industry News
From a $15-billion new capital program at Los Angeles International Airport to a $14.9-billion upgrade effort at city schools, public works agencies in California and beyond are pondering how to procure and deliver construction as they face labor shortages, materials cost hikes and project requirements to be more sustainable and inclusive.

TSemiconductor assembler Integra Technologies will spend $1.8 billion to build a facility in Witchita, Kansas, according to a Feb. 2 press release. Integra provides semiconductor packaging, testing and qualification services. The 1-million-square-foot plant is part of the push to boost domestic semiconductor manufacturing and will serve as the company's headquarters, according to the release.

NECA News
Registration Closing Soon for NECA's Labor Relations Conference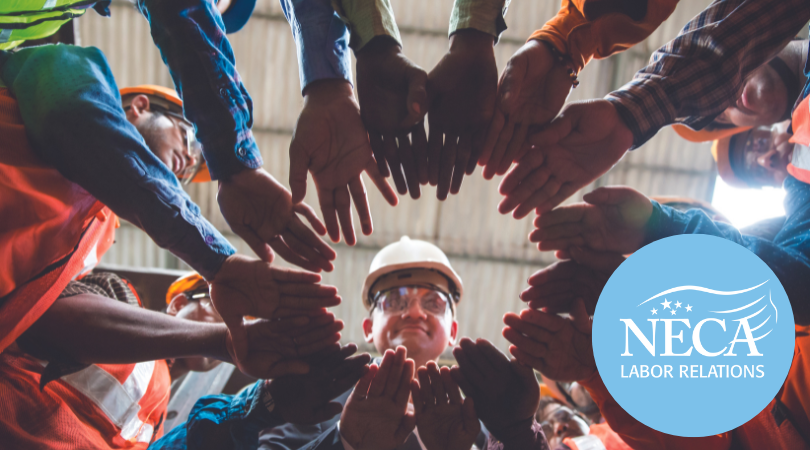 This year's Labor Relations conference will include a wide range of presentations from industry experts, NECA and IBEW representatives and Keynote speaker Roy Spence. Topics will include employment law, the use of the Pattern Agreement Guide, the NMA, a CLRC presentation on the Settlements Reports and the Union Electrician Workforce characteristics and projections report, and labor relation challenges. The conference will take place in Nashville, TN on March 20-22, 2023!
Apply Now: Deadline is March 15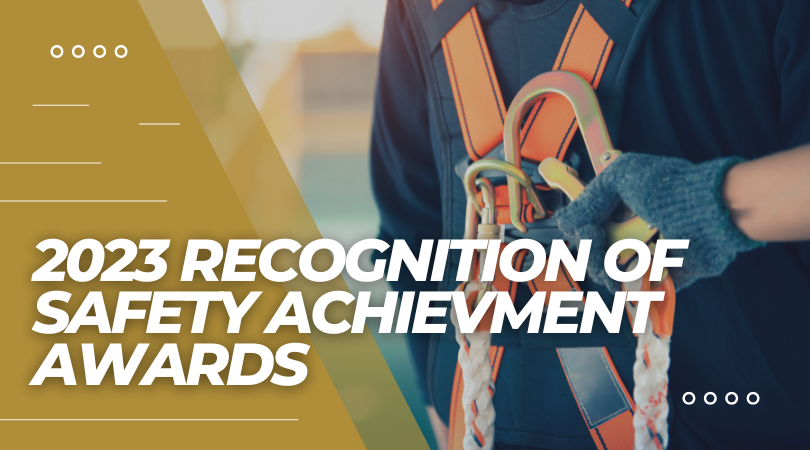 NECA's Recognition of Safety Achievement program acknowledges thriving companies that excel in multiple areas of their safety and health programs. Also, the top participant in the Recognition of Safety Achievement Program will be awarded the NECA Safety Ambassadors Medal. The NECA Safety Ambassador Medal recipient will be announced at the NECA Safety Professionals Conference in May as well as recognizing all those that received Safety Excellence and Zero Injury recognitions.
February President's Message: Connection Through Cabling and Building Controls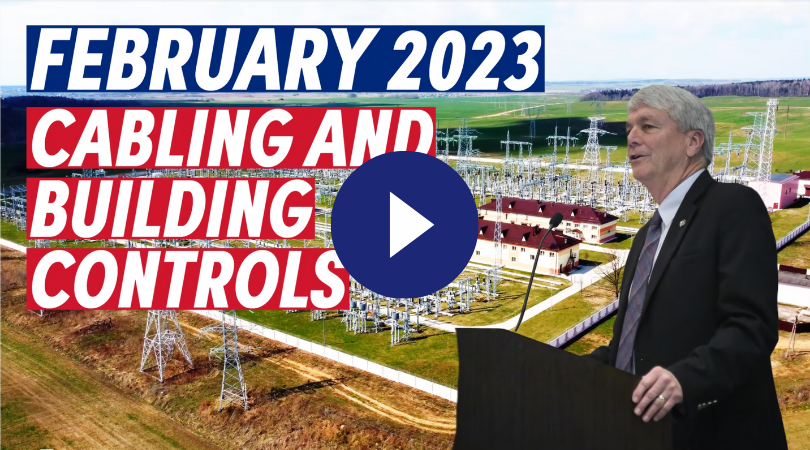 In this month's NECA President's Message, Kirk Davis discusses how electrical contractors are vital in keeping the world connected both through powering information technology systems and installing operational technology. With building control systems converging and leaning towards open IoT devices, the industry finds itself navigating the fourth industrial revolution, also referred to as Industry 4.0.
Join NECA's Service & Maintenance Advisory Council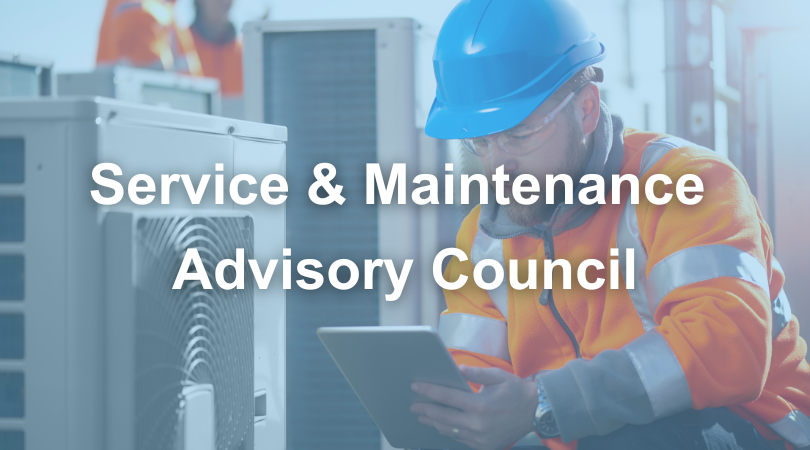 Does your company already do service work? NECA would like to learn more about your operation and what you've found to be successful while conducting this sector of work. No matter your experience level, you can help shape the 2023 Service & Maintenance Conference. An Advisory Council of NECA members has been formed to shape our programming and we invite you to join this council to help guide our offerings at the Service & Maintenance Conference and beyond!
NECA Names Jack Savage as Executive Director, Eastern Region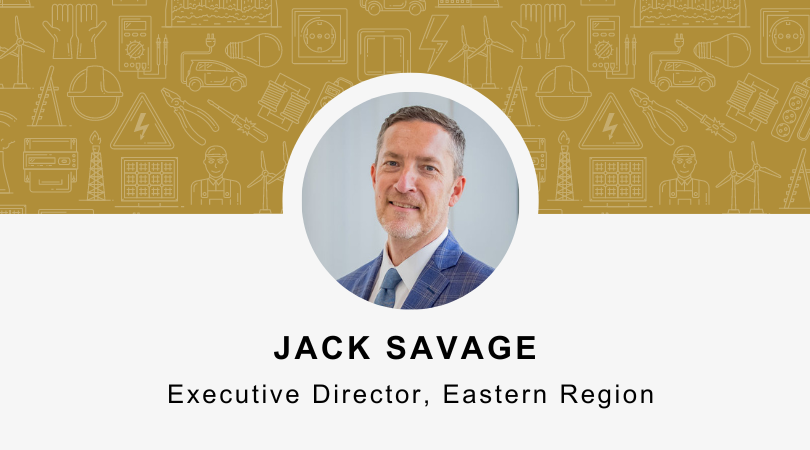 NECA is pleased to announce that it has named Jack Savage as the new Executive Director for the Eastern Region, effective February 27. In 2014, Jack accepted the position of Executive Director of the Mahoning Valley Chapter of NECA where he remained for approximately 5 years handling labor relations and negotiations for 2 Divisions and serving as Trustee on multiple funds. In January 2019, he began his role with NECA National as an Eastern Region Field Rep and has serviced District 1 and District 2 Chapters covering Ohio, Pennsylvania, Delaware, New Jersey, West Virginia and Kentucky over the last 4 years.
2023 NECA Innovator of the Year Recipient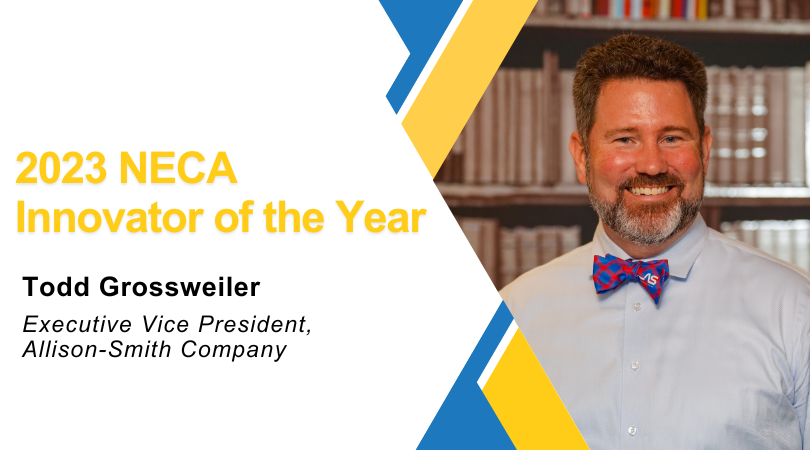 Congratulations to Todd Grossweiler, Executive Vice President of the Allison-Smith Company on winning the 2023 NECA Innovator of the Year award at the 2023 MEP Innovation Conference. Todd's contributions to Allison-Smith, the NECA community, and the industry at large are notable through his curiosity for new solutions and passion for the people who are the fabric of our industry. Through his leadership and vision, Allison-Smith continues to reach new heights and explore innovative ways to drive market impact.
Nominate an outstanding leader from your organization for the 2024 NECA Innovator of the Year Award here.
Upcoming Events

Virtual Classrooms

Basic Estimating of Electrical Construction
March 2- April 4 | 10:00 a.m. - 12:00 p.m. ET
Calculating Shop Burden
March 23 | 1:00 - 4:00 p.m. ET
In-Person Events
2023 Labor Relations Conference
March 20 - 22 | Nashville, TN
Women in NECA & Future Leaders Conference
April 16 - 17 | San Antonio, TX
NECA Now
April 16 - 17 | San Antonio, TX


Webinars
Tips for Trades: Using Technology to Build a Competitive Advantage in Your Markets
March 22 | 1:00 - 2:00 p.m. ET
NECAPAC
PAC Total - $47,310

Operational Fund Total - $50,335

Special Thanks
Special thanks to Vince Real of Big State Electric for renewing his PLC membership!
TUNE IN NOW
Innovation Overload - Listen Now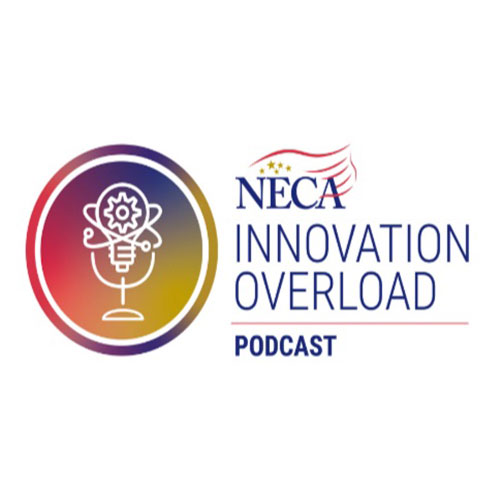 Think Like A Leader - Listen Now